Dick Smith Foods has donated $10,000 to The Shepherd Centre thanks to supporters sending in photos of Dick Smith Foods products as part of the $1 Million Charity Breakthrough Campaign.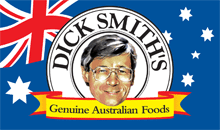 We are so grateful for this support. Currently, The Shepherd Centre receives some government funding but this only supports a third of the children in our programs. This means we need our wonderful donors to help us continue providing life-changing service to children with hearing loss.
The campaign has now started again, so please continue to send through your photos, encourage others to do the same, and we can share in more of the $1 million charity giveaway at the end of the year.
To vote for The Shepherd Centre simply take a photo of your Dick Smith Foods produce and send it via text or email to [email protected]. On behalf of all the families and children at The Shepherd Centre, thank you for your ongoing support.