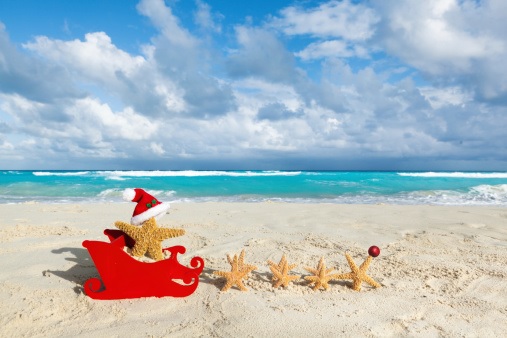 Audiology tips for the holidays
Just a reminder to consider the following ahead of the holiday period:
Have you checked your child's hearing device(s) recently? Think about the parts that typically get dirty or need cleaning or replacing (tubing, mould, microphone covers, etc).
Do you have plenty of dehumidifier tablets for your dry kit?
If you have a spare device, do you know where it is? Is it in working order in case you need it?
Do you have plenty of batteries and your usual spare parts?
The Shepherd Centre's Audiology Team is here to assist.
Please remember: Do not hesitate to contact us if you are concerned with your child's access to sound at any time. You can contact an Audiologist on 0414 692 914.
If your child has an implant and you have any medical concerns during the holidays, please call your ENT specialist directly for advice (contact numbers for our First Sounds Program ENT specialists are listed below). Alternatively you may wish to contact your GP. If symptoms worsen and you are concerned, please go to your local Emergency Department.
ENT contact numbers:
Dr Chang (02) 8382 6080
Dr Thomas Kertesz (02) 9398 3039
Dr Tim Makeham (02) 6281 3022
We always get a few calls over the holidays when a sound processor gets lost or damaged, when extra parts are needed and if something isn't working properly. This is exactly what our after-hours service is for! Don't hesitate to contact us and we can direct you to the appropriate service or follow up on your request.
The holidays are a time to hear and learn lots of new things, so we want to ensure children can hear well at this time to make the best of these new and exciting experiences.
Hearing Australia
Hearing Australia (including the Cochlear Implant Support Team) will be closed from 3pm on Friday 24th December, re-opening on 9am Tuesday 4th January 2022.
Emergency contacts – please add these to your mobile!
The Shepherd Centre Head Office: 1800 020 030 (The office will close from 3pm on Friday 24th December and reopen on Monday 10th January 2022)
Audiology and First Sounds Implant Program: 0414 692 914 (Messages will be checked each day in the morning and mid afternoon. Messages left late afternoon/evening will be addressed the following day). Australian Hearing CI Support: 1800 131 339
Parent Line: 13 20 55 (Toll free, 24 hour telephone information, counselling and referral service for all NSW parents of children aged 0 – 18 years. Operates 7 days, including public holidays)
Have a happy and safe holiday season and a happy new year from everyone here at The Shepherd Centre. We look forward to seeing you again in 2022.