Update:
As a result of the ever-evolving COVID-19 crisis, and in light of the government's ban on non-essential gatherings, we have made the responsible yet difficult decision to cancel our 50th Anniversary Gala Dinner on May 23, 2020.
This was after considering all available options. Unfortunately, due to the unpredictable nature of this pandemic, we cannot confidently estimate a safe time to reschedule.
We are of course extremely disappointed to be cancelling this historically significant celebration for The Shepherd Centre, the health and safety of our families, our supporters and our staff ultimately remains our highest priority. We appreciate and understand that our supporters will be disappointed and saddened by this news.
Our 50th Anniversary Gala was intended to be a joyous celebration for everyone who has helped make The Shepherd Centre the very special organisation it is today. The Gala had been one of our most significant fundraising opportunities for 2020, so the impact of its cancellation cannot be underestimated. In order to continue to raise the funds necessary to ensure we can continue to offer our services to our families, we need the help of our supporters now more than ever.
For all other enquiries about the gala, email our friendly fundraising team on:
[email protected]
The Shepherd Centre is celebrating 50 years of teaching children with hearing loss to listen, hear and speak!
Celebrations of this magnificent milestone will culminate in our 50th Anniversary Gala Dinner.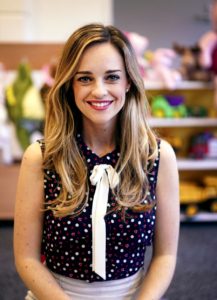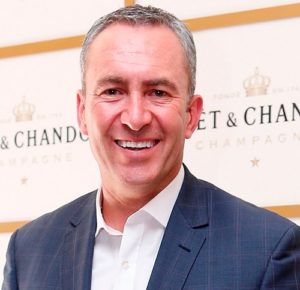 Hosted by Seven Network's Mark Beretta and including a performance by Home and Away's Penny McNamee, our Gala is a fantastic event you don't want to miss out on!
We welcome families, friends and supporters to join us for a night of love, laughter, fun and dancing!
The Shepherd Centre's 50th Anniversary Gala
Date: Saturday 23rd May 2020
Time: 6:30pm – 11pm
Location: Doltone House – Darling Island Wharf
Tickets on sale now, to buy your ticket please click here.
A number of Sponsorship Opportunities are available. Please click here for more information.
The 50th Anniversary Gala this year will feature our Alumni Achiever Awards celebrating the accomplishments of Shepherd Centre graduates. If you know a Shepherd Centre alumni kicking goals, nominations for the awards are now open!
To find out more and nominate a Shepherd Centre alumni, please click here. 
If you have any questions or enquiries about our Gala or the Alumni Achiever Awards, please contact [email protected] or fill in the form provided below.
Get inspired! Watch the video below to see all the highlights from our 2018 SHINE Gala.
Event Enquiry