Speech Pathology Week is 19-25 August.
The theme for 2018 is Communication access is communication for all which is a beautiful notion when we consider the speech, language and social therapy we are providing for our kids at The Shepherd Centre.
Did you know we have highly trained speech therapists working across all of our centres? Our Listening and Spoken Language therapy team are specially trained in Hearing Loss communication and working with children with hearing loss and their families to develop listening and spoken language skills.
In honor our Speech Pathology Awareness week we sat down with three of our listening and spoken language therapists for their top communication tips for children who are deaf or have hearing loss.
Jemma Stanton, Canberra: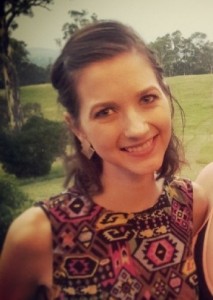 1. Don't yell or raise your voice – there is a common misconception that "if I just talk louder then they'll hear me". However an increase in loudness doesn't always mean the message will be clearer. Instead, if you want to emphasise specific sounds or make words easier to hear, it is better to use a voice rich in tone and melody ("singsong voice") or in some cases, even to whisper.
2. Use lots of repetition and self-talk – children with a hearing loss need to hear a new word more times than their typically hearing peers before they will start to use it. Describing your actions in a "play-by-play" manner will provide children with the opportunity to hear lots of words over and over again. Shared book reading also allows for lots of repetition, particularly when children want to read the same book again and again!
3. Ask "what did you hear?" – Often children will develop a habit of saying 'huh' or 'what' when they miss something. You can break this habit by asking them "what did they hear" and by encouraging them to ask for repetition or a rephrasing. In turn this can help to build their confidence in their listening and self-advocacy skills.
Sally Hewett, Macquarie: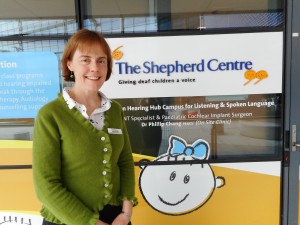 1. Engage with your baby. Notice what captivates them and grow conversation from this.  Make a comment in an animated voice, then pause expectantly and observantly for your baby to have their turn.  They might express themselves with a sound but it could also be with a facial expression, a look or a body movement.  Respond meaningfully by saying something that matches what you think they're trying to express.  Make sure your baby is wearing their hearing technology as you do this and switch off sources of background noise so your baby has the clearest sound possible to learn from.
Make up jingles as you go about everyday life.  Use actions as you sing.  For young babies move them as you sing e.g. as a plane, a rocket, a rider, a rower.
Foster a love of sharing books.  Feed your child's brain by helping them experience the joy of a good quality children's book.  Share books as often as you feed your child nutritious food.  Use the book as a base to talk about real experiences and feelings.  Start small and build up gradually if you feel your child prefers other things to looking at books – a lifelong love of literacy can take some children time to grow.  Be persistent and lead by example – make sure your child sees you enjoying reading yourself.
Kate Baird, Wollongong:
1. Make listening and language fun! Be led by your child's interests and what they enjoy doing. Children often learn best while playing and participating in daily routines.
2. Encourage your child's understanding and use of language through singing – songs provide a great opportunity for vocabulary development and language structure, and are also fun and engaging for children.
3. Exposure is everything – bathe your child in language in everyday activities; it's all about natural repetition and providing multiple opportunities for your child to listen to language to develop their communication skills.
If your child is currently accessing our services and you want to know more about developing their spoken language, our Listening and Spoken Language therapy team have specialised knowledge in understanding the impact of hearing loss on communication and skills for therapeutic intervention for support in this area. Speak to your centre or click here to find out more.