Have you ever dreamed of taking an around the world trip to see some of the world's natural wonders?
Thanks to advances in technology and the popularity of online tourism you can now visit some of the world's most famous natural wonders without even getting on a plane! Not only does this make for beautiful viewing, but is also a great way to generate discussion with the kids about different countries, cultures, customs and the science behaving geology and geography. Here are just some of the places you can travel to from your couch.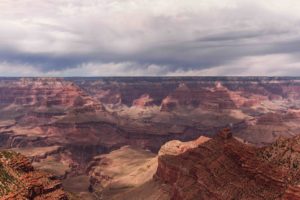 First stop: The Grand Canyon National Park, USA
The Grand Canyon features some of the world's most spectacular rock formations. Located in the Nevada desert, its red dirt and sparse vegetation make it a beautiful and unique sight to see.  Go on a virtual hike on the Bright Angel trail using google street view treks. Google treks are generated by someone wearing a camera taking the trek taking multiple photos. These are then put together to create an interactive virtual walk where you control the pace and view. This can be accessed here:
Second destination: Aurora Borealis – Iceland/ Arctic Circle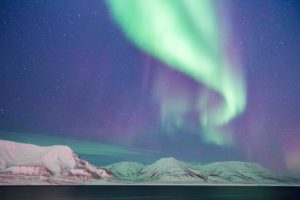 Also known as the northern lights, this natural Phenomenon of lights, winds and reflections can be seen from various countries around the Arctic circle. Abisko National Park in Sweden has turned this into a virtual experience using 360-degree footage so you can admire all the beauty of the lights without the arctic freeze!
Lights over Lapland Virtual Tour
Third stop: Yosemite National Park, USA
Home to waterfalls, Towering granite rock formations and iconic wildlife such as black bears, Yosemite will keep you busy exploring for a while! The park drastically changes appearance between its winter season which sees it covered in ice and summer seasons where the ice melts into cascading waterfalls. It is loved by rock climbers all over the world, its most famous climb being El Capitan. Scale the rock face using google treks (try not to look down!)
You can also enjoy the beauty of its landscape and some very cute native creatures through 360 images at virtual Yosemite
Fourth stop: Zhāngjiājiè national forest park, China
Full of Quartz/ sandstone rock formations, this park has more recently become famous as being the inspiration for the Hallelujah Mountains in James Cameron's film, Avatar. The unique shapes of the formations are caused by erosion from ice, water and tree roots from the trees that are grown on top of the rocks. You can take a virtual helicopter tour via aeroplane here or enjoy 360 views from the park's glass bridge here:
Final destination: The Great Barrier Reef, Australia
If the altitude and cold have you a little chilly, why not visit somewhere a bit warmer and closer to home? The Great Barrier Reef is famous all over the world for its marine life and beautiful coral. Head up to cape tribulation where the Daintree Rainforest meets the Reef in tropical North Queensland. Take a look under the surface of the reef with panoramic images through google treks:
National Geographic also has a virtual tour of Mossman Gorge in the Daintree rainforest showing its beautiful streams and waterfalls:
Many locations now have virtual tours on google treks or their respective national parks websites. Is there somewhere that you've travelled that you would love to share with your kids? Or is there a destination they would love to explore?
Do a search, you may find visiting is not as far as you may have thought!
Written by Brooke Rose, Audiologist at The Shepherd Centre.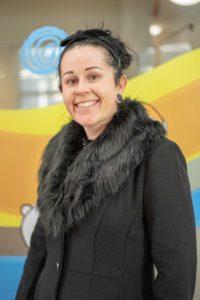 Looking for other ideas to do with your children from the comfort of your home?