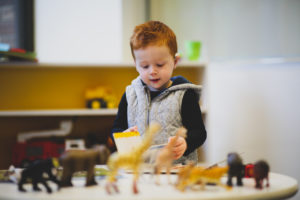 What is the benefit of sensory play and why should I encourage it?
Sensory play or 'messy play' is great for children of all ages. Kids love to get messy, muddy, wet or sandy because it's a great use of all their senses – sight, sound, taste, smell and touch, plus it's fun and feels good!
Looking around your house, there are plenty of opportunities to be able to create messy fun (if you want to!)
But what if I don't have a backyard?
Outdoors is the best place to introduce this, as it can be hosed down later after all the fun has been had! But if you don't have access to much outdoor space, you can set up messy play or painting in the bathroom, or kitchen. An old towel or plastic tablecloth on the floor will help to catch any spills!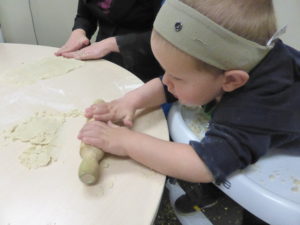 How to set up a messy farm for kids:
In the kitchen, you can mix cacao powder with water and create 'dirt' for your child to play in!
If you have some farm animals, the pig will enjoy rolling in the mud.
If you have some shredded coconut, you can put a cup or two of it in a bag, shake it up with 2 or 3 drops of green food colouring and you can create 'grass'. The horses, cows and sheep will enjoy grazing, sitting or sleeping in the fresh grass.
Whipped cream with blue food colouring can create a 'pond' to allow the ducks to swim, or waddle around!
Younger children will enjoy playing with the different textures, cacao powder and coconut smell great too. Moving the farm animals around can help them with grasping and manipulating objects.
Older children can make the mixtures themselves and help set up the farm. Or you could work together to make your own kinetic sand, we've found a recipe here.
You can use the opportunity to talk about what animals live on a farm, what sounds they make, what they eat and where they sleep.
Kids may want to sing "Old MacDonald Had a Farm", while they are playing.
Of course, you can use real mud if you don't mind your children getting dirty in the backyard, or a sandpit if you have one.  Have a look around your house and see what you can create! 
Looking for more ideas?