By Siobhan McAlary
The Shepherd Centre would like to send a big thank you to Dr Terry Diamond who recently competed in Australia's longest trail run, the North Face 100, to raise funds and awareness of the centre's work helping children with hearing loss learn to listen and speak.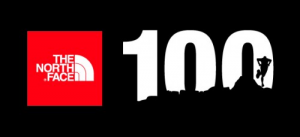 The North Face 100 is a 100km ultra-marathon held in the Blue Mountain National Park and is part of a series of ultra-marathons that have been held throughout the Asia-Pacific region each year since 2008.
Terry, an endocrinologist at St George Hospital and a keen endurance runner, ran the course alongside more than 2,000 entrants from 35 countries; sprinting over rough bush terrain, scrambling through thick vegetation and running up steep slopes, he completed the grueling track in 17 hours and 55 minutes.
After finishing the course he said he felt "sore but OK for a 60-year old. Most runners are aged 20 to 40 so I'm happy".
With the strong support of his patients and his friends including, Brian Sherman, Sir Owen Glenn, Neill Miller, Justin Segal, Michael Moss and Russell Pillemer, Terry raised over $8, 800!
The Shepherd Centre is grateful for this wonderful donation which will help us deliver our world-class early intervention programs to children who are deaf or hearing impaired.
Thank you Terry and to all those who supported him!