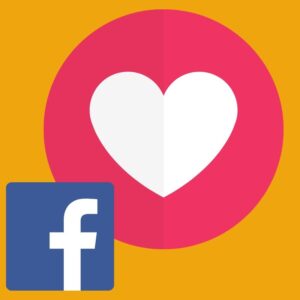 You may have noticed on your Facebook feed that a lot of your friends are fundraising for a charity or cause close to them in the lead up to your birthday.
Please be assured that charities such as The Shepherd Centre that are registered with the Australian Charities and Not-For-Profit Commission receive 100% of the donations within 90 days.
Payments are made via Paypal so you can be sure they are secure.
Facebook and the Paypal Giving Fund do not make any profit off your donation.
The Shepherd Centre aren't notified when a Facebook fundraiser is happening in our name, however each fundraiser is searchable so our team keep a regular eye on who might be fundraising for us.
You can download our logo to use as your fundraiser photo: 
Download "TSC-Logo-3-faces-NEW.jpg" TSC-Logo-3-faces-NEW.jpg – Downloaded 65 times – 2 MB
You can host a fundraiser via Facebook at any time of the year, here's how it's done:
Navigate to the top bar search browser on Facebook and enter: Fundraiser
A shortcut labelled Fundraiser will appear marked with a pink heart icon. Click visit
On the next page you'll be given the option to raise money for a non-profit, click select non-profit
A pop up will appear with a drop down list of non-profits, type The Shepherd Centre in the search menu. Allow Facebook to find the relevant names and serve them to you rather than pressing enter. Click on The Shepherd Centre once it appears.
Select the amount of money you're hoping to raise – please be assured that The Shepherd Centre will receive 100% of this money within 90 days.
Select a date that you'd like the fundraiser to end on
Tell your story – a prepopulated description about The Shepherd Centre appears but feel to amend this. Your friends will connect to your personal connection to our organization
Pick a photo. You have the option to add your own which we recommend.
Click create and your fundraiser will go live! As we don't always receive details of who donated, feel free to email us on

[email protected]

to let our team know you are fundraising. We'd love to connect!
Once the fundraiser ends, The Shepherd Centre will receive funds within 90 Days.
Don't have Facebook? Don't worry. We can help you set up a birthday or celebration fundraiser for you or your child here.