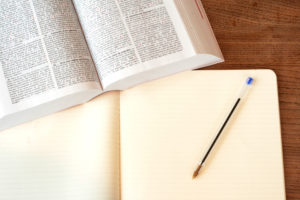 The Shepherd Centre has a special, long-standing friendship with RMB Lawyers, a trusted and award-winning multi-dimensional law practice with a 135-year history and an outstanding reputation across NSW. RMB believes in and supports the work we do and as a result, they have a special offering exclusively for families and supporters of The Shepherd Centre.
RMB are offering a free Will service. By calling 1800 681 211 and quoting 'The Shepherd Centre', you will be able to make an hour-long appointment with one of RMB's highly skilled and experienced estate planning solicitors at any of their major NSW offices in Wollongong, Kiama, Nowra, Goulburn and Camden.
RMB Lawyers remains open during this difficult period and practises strict hygiene and social distancing as recommended by health authorities. They are also offering flexible alternatives to those who would prefer to avoid face-to-face meetings during this time.
Making a Will can feel like a daunting experience when you don't know how it all works or what to expect, but the team at RMB will talk you through every step and make it feel like a breeze.
When drawing up a Will for the first time, after ensuring you provide for your loved ones, you may consider including a gift to a charity. A gift in your Will could change a life and no gift is too small.
At The Shepherd Centre, we rely greatly on gifts in Wills from our loyal supporters to enable us to keep providing our services to children with hearing loss and their families.
For more information about how to leave a gift in your Will to The Shepherd Centre, click here.