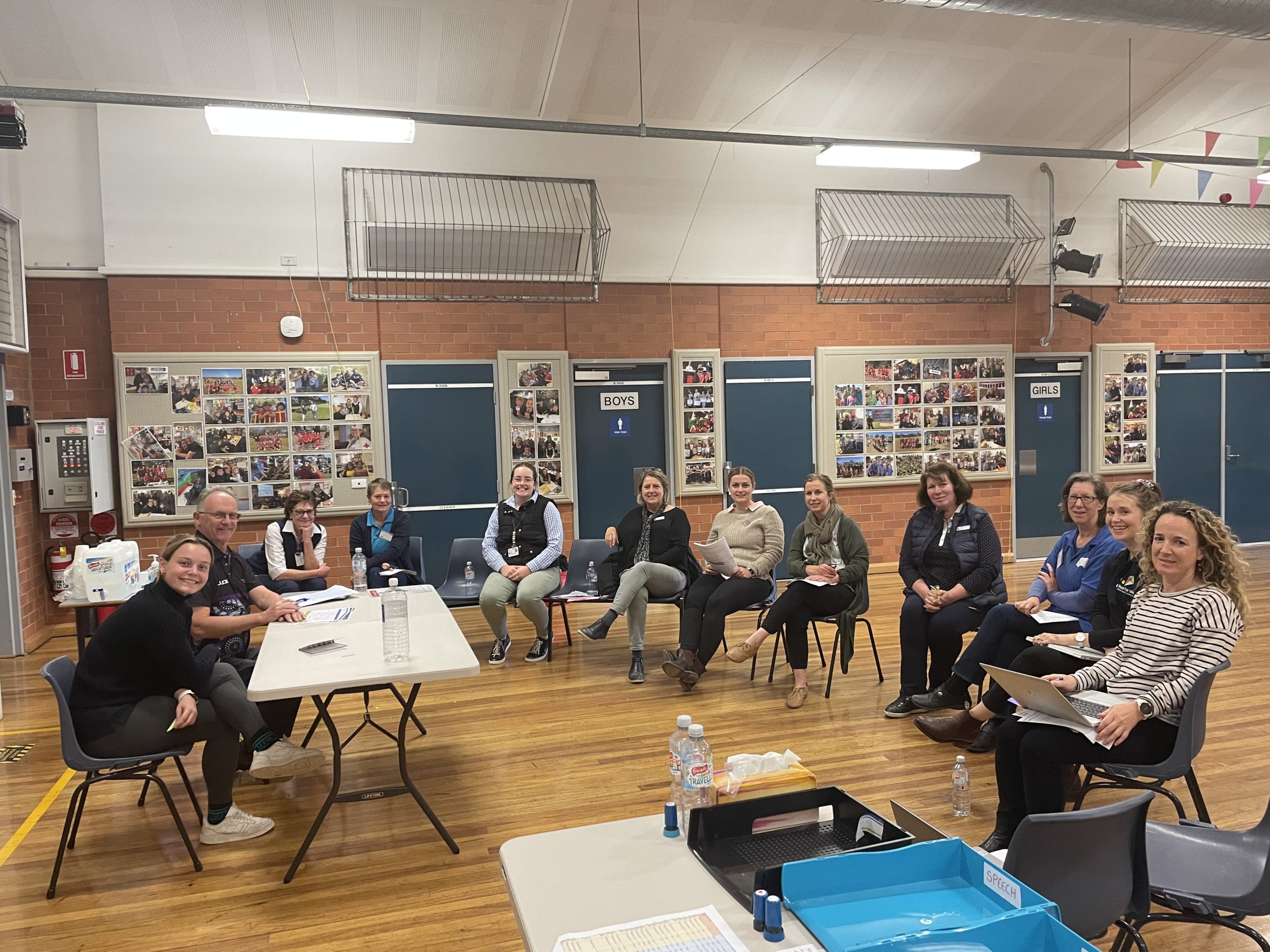 Together with Royal Far West, The Shepherd Centre is proud to be providing early intervention and life-changing support to rural children.
Last month one of our Listening and Spoken Language Therapists, Marina Ghabriel, travelled to Hillston and Hay in regional NSW with our partners Royal Far West. The aim of the Healthy Kids Bus Stop is to screen before-school-age children in a variety of specialist services so that they have all the support they need when its time to start school.
Over three days Marina assessed 19 kids, some of whom had travelled two hours to be there. With limited specialists practicing in the Murrumbidgee district it's not uncommon for waiting lists to be 12-18 months long and for many families it was their first time accessing such specialist care.
At The Shepherd Centre we know the difference early intervention can make in the lives of children with hearing loss. Without opportunities such as these for early childhood screening hearing loss can go undetected and cause social and literacy issues when kids start school.
To ensure each child received every opportunity for care, each case was approached holistically with the local health district nurses and the visiting speech pathologists, audiologists and occupational therapists all working together. As a result, Marina recommended The Shepherd Centre to an audiologist who had detected moderate to severe hearing loss in one child. Furthering the allied effort, Marina also introduced the team to The Shepherd Centre's Functional Listening Index – Paediatric® (FLI-P) tool, which tracks the developing listening skills of children with hearing loss.
Although there is a clear need for more health specialists in regional towns, our emphasis on parent coaching and access to our specialists through online sessions means The Shepherd Centre's model is well suited to rural families.
Overall it was a great trip and we look forward to continuing to support children with hearing loss reach their full potential no matter where they are!