On Monday 30 August 2021, the members of Hear For You approved the formal integration of Hear For You into The Shepherd Centre from Wednesday 1 September 2021.
This completes a busy past 8 months of detailed discussions between the boards of the two organisations, and the two organisations operations teams have been working together to prepare for the integration should it be approved by the members. 
Now the integration is approved, what it means for Hear For You's future and why?
The proposed integration is a strategic move that has been strongly supported by the Hear For You Board in the interest of ensuring long-term support for young Australians with a hearing loss in a financially strong and sustainable model. This decision also takes into account the goal of continuing the vision by Hear For You founder Olivia Andersen, as articulated in her special video message to you below.
What will this integration mean for Hear for You?
As of 1 September 2021, the following will happen:
Hear For You's branding, logos, and website will remain as they currently are. The program names will remain, and the Shepherd Centre's Beyond Sound program will be incorporated into Hear For You.
All staff, including our founder Olivia Andersen, will retain their current positions. All payroll, entitlements, and reporting will be integrated into the Shepherd Centre's structure and employment contracts with Hear For You will transfer to The Shepherd Centre. Staff will all be eligible to access The Shepherd Centre entitlements, employment policies, and agreements.
Hear For You as an entity will cease, with the Board, Company Secretary, and CEO David Brady position will cease as of 5 pm 31 August 2021.
Two current Directors (Dan Jarvis and Tony Coles) of the Hear For You Board will be appointed to join the current The Shepherd Centre Board.
All mentoring programs planned for 2021 will proceed, including the Life Goals and Skills Programs, Rock My World, Primary2Secondary, "Hearing for Life" and Online Programs.
The Shepherd Centre will take on the management of the Finance, Business Management, Marketing, Governance, Risk Management, Legal, Insurance, and other reporting requirements from the CEO on integration. The Hear For You staff team of John, Sherri, and Olivia roles are:
John Lui – Hear For You National Manager from 5th October (NSW State Manager until then)
Sherri Brereton – Hear For You State Manager, Queensland
Olivia Andersen – Mentor Training & Development Coordinator
With the addition of new team members, they will be able to focus on coordination, delivery, and reporting of the mentoring programs, including mentor recruitment and training.
Both the Hear For You and The Shepherd Centre Board of Directors is extremely positive that the integration will bring greater opportunities for the staff and mentors of Hear For You. For staff, it will provide a more stable employment future to enable everyone to apply their experience and skills towards coordinating the incredible Mentoring programs that make such a positive impact on lives now and in the future.
Most importantly, this integration is also expected to provide long-term financial stability and a base of individuals that will encourage an increase in the reach of Mentoring programs for more Australian teenagers with hearing loss throughout Australia.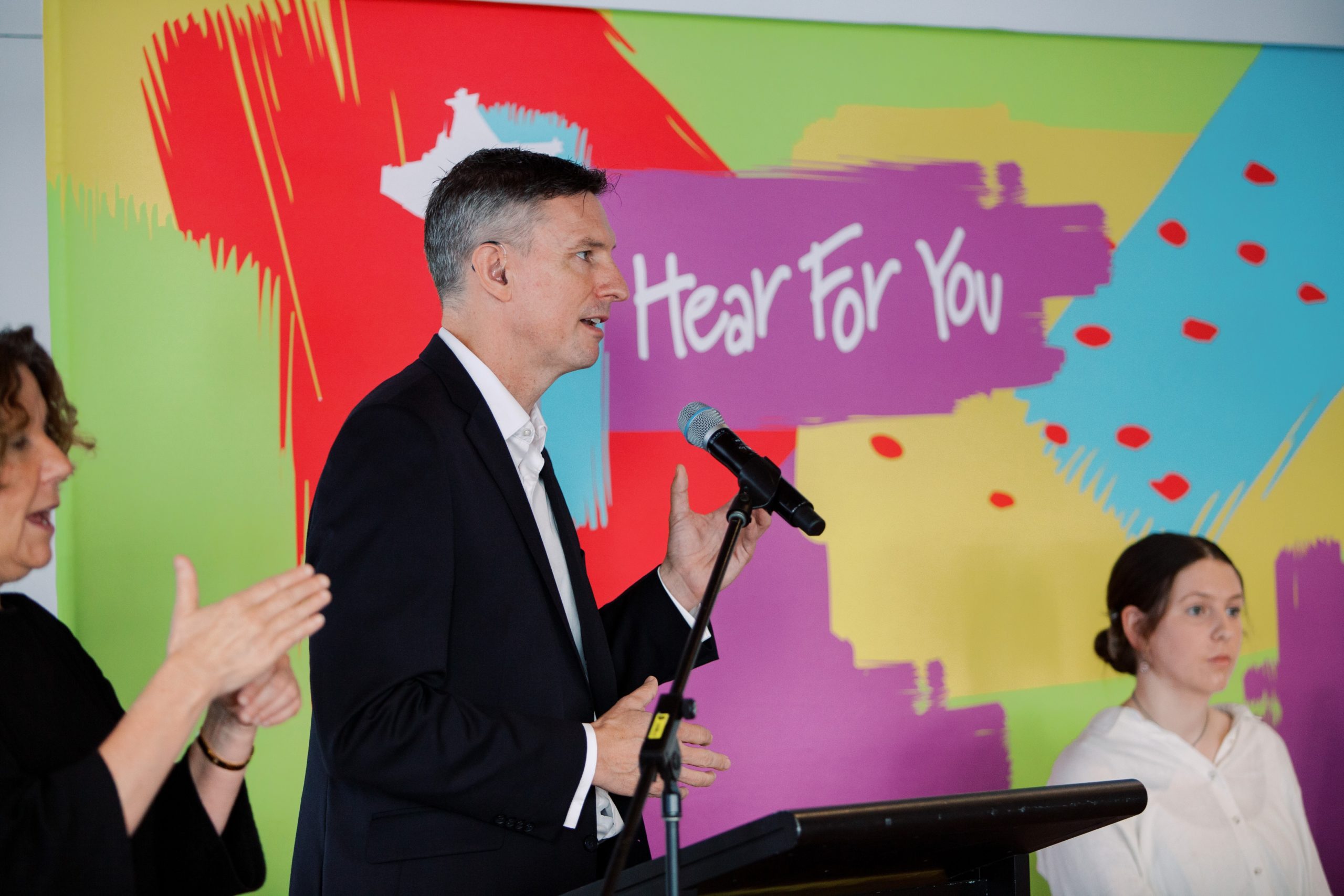 From David Brady, Outgoing CEO of Hear For You
Hear For You's CEO David Brady's position becomes redundant on 31 August 2021 and he finishes up a position of steering the entity since April 2013. To everyone, David shares this message:
"It has been a privilege and honour to be the Chief Executive Officer of Hear For You since 2013, and before that on the Board since its foundation in 2007.
To watch a charity grow from a local into a national charity and now in a strong position to be integrated into The Shepherd Centre is an incredible and unforgettable journey. My sincere thank you to all Hear For You Board Directors past and present, the Founder Olivia Andersen, all the Staff I worked with, and all the Mentors whom I trained, mentored with, and supported throughout these many years. Finally to all our supporters, stakeholders, and members, thank you for your donations, advice, information, and support which no doubt have enabled Hear For You to be what it is today.
For me my main objective as CEO was to leave Hear For You in a better position than when I started, I am proud to have achieved this. Thank you."
The Board and Staff of Hear For You wishes David Brady the very best for his next steps into the future and for all the incredible work that he has achieved for Hear For You.
Hear For You Contact from 1 September 2021
For contact: 1800 020 030 or [email protected]