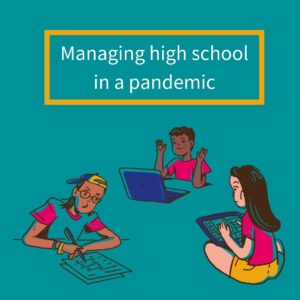 We know that experiencing a once in a lifetime pandemic is challenging for us all. However, during these difficult times, we also acknowledge some particular hardships faced by our teens – especially those who are undertaking their senior years at school.
If you are a teen, or a parent of a teenage child, who is currently trying to navigate your way through what is ordinarily a challenging time, please know that there is great support available to you. We hope that you pause for a moment to look at some of the resources on offer to help you through this (see our list below). Also, don't forget that our caring Child and Family Counsellors are available for appointment.
Please contact us today via [email protected] or (02) 9370 4400.
Kids Helpline or 1800 55 1800
Parent Line NSW or 1300 1300 52, 9am-9pm Monday-Friday, 4pm-9pm Saturday-Sunday
Parent Line ACT or 02-6287 3833, 9am-5pm, Monday-Friday
Parent Line Tasmania or 1300 808 178, 24 hours a day, 7 days a week
Lifeline or call 13 11 14 24/7 Crisis Support
Carers Australia or 1800 242 636
Beyond Blue have a useful article on their website including tips on how to help teens transition back to on-site learning. To read the full article, please click here.
For more resources for parents of The Shepherd Centre, visit: https://shepherdcentre.org.au/resources-for-parents/