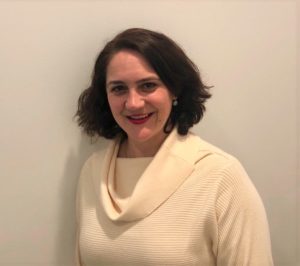 Understandably, The Shepherd Centre experienced an increase in appointments with its Child and Family Counsellors as the COVID-19 pandemic started to unfold. Recognising the critical need for additional support during this unprecedented period in our lives, Principal Child and Family Counsellor, Angelika Dalkeith, created an online webinar called, "My First Pandemic".
'It was important to acknowledge the impact the pandemic was having on our families and staff, and provide some basic support strategies,' said Angelika. 'We were looking for ways to support staff and families outside our usual suite of services.'
The session has been run three times so far and has received tremendously positive feedback. It was offered to both Shepherd Centre staff and families.
'People commented that it was nice to have the time to process thoughts and emotions on the pandemic,' said Angelika. 'Changes happened so fast; people really haven't had much time to adjust to the enormity of the situation.
Initially "My First Pandemic" started as a presentation for The Shepherd Centre's clinical staff as part of their ongoing professional development.
'We were wanting to support staff in understanding how a pandemic may be impacting the families they are working with and provide them with best ways to support them. This was a first for our staff as well.'
In the course of developing the initial session, Angelika realised that The Shepherd Centre also needed to acknowledge how the rapid changes and lifestyle restrictions were impacting staff.
'It is a natural human response for people to feel overwhelmed, exhausted and a lack of control during a large-scale crisis like a pandemic,' said Angelika. 'There is a huge range of emotions that everyone is experiencing such as fear, anxiety, isolation and uncertainty – to name but a few.
The Shepherd Centre plans to further develop the content to equip staff with more information on adaptive strategies.
'Coming out of isolation, the world will start to go back to some normality,' said Angelika, 'but it will be different. This may be difficult to cope with and in some ways more so than going into isolation, as things may look the same but will be operating quite differently.'
Angelika Dalkeith is Principal Child & Family Counsellor at The Shepherd Centre and leads a team of expert clinicians who are available to all families at the organisation at all times.
Want to know more about The Shepherd Centre's system of support for children with hearing loss, and their families?