By Siobhan McAlary
To celebrate National Reconciliation Week (May 27-June 3) The Shepherd Centre's Newtown Parent/Carer Group gathered together to talk about reconciliation, indigenous history and cultural identity.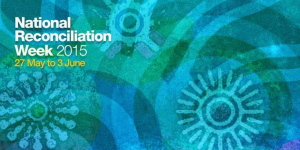 During the group discussion parents and carers shared their experiences of Aboriginal and Torres Strait Islander culture from work, sporting events and bygone school days, agreeing that knowledge of history and culture, of the significance of context and the importance of empathy can help promote greater awareness, understanding and recognition of Aboriginal and Torres Strait Islander history, culture and cultural identity.
These perceptions were also considered effective for increasing awareness, understanding and recognition of hearing loss in relation to deaf and hearing-impaired children, their families and the wider community.
Some tips to introduce your child to reconciliation could include:
• Reading books by popular Indigenous authors, for example My Home Broome by Tamzyne and Bronwyn Houston
• Learning the lyrics of the song From Little Things Big Things Grow by Paul Kelly and Kev Carmody
• Visiting your local museum and finding out if they have information about indigenous history
Our group program, Kidscape, runs every week at all centres from 10am to 12pm. Parents and children join in activities together from 10am to 11am, and from 11am to 12pm parents and carers participate in the Parent/Carer Group, independent of Kidscape.
For further information about Kidscape, please email [email protected] or call 1800 020 030. For information about our other Group Learning Programs, please visit our Group Learning Programs page.