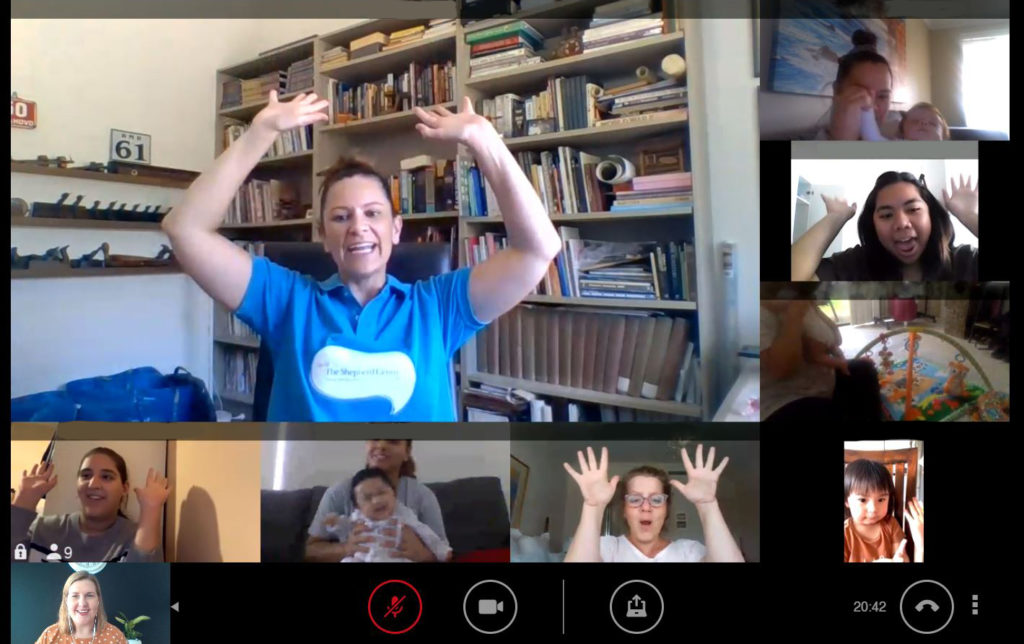 Since the outbreak of COVID-19 earlier this year, The Shepherd Centre has undertaken a number of surveys to ensure that families are able to access services for their child with hearing loss.
Overall, there was positive feedback from families who transitioned to our Online Telehealth System.
Families reported overwhelmingly (94%) that the Centre had provided the right amount of information to help them transition to the new arrangements and the vast majority said the content provided to enable this change was relevant, helpful and clear.
Almost all of our programs and services can be undertaken online, in-person or a mix of both depending on a family's need! These arrangements can be adjusted at any given time as well offering families true flexibility.
We were also formally acknowledged in NSW Parliament by Melanie Gibbons MP for our online services:
I also acknowledge the Shepherd Centre in Casula for its dedication to supporting children with hearing difficulties during COVID-19. The Shepherd Centre is a support service for children who suffer hearing impairment or are deaf. During this difficult time of lockdowns and restrictions, their usual classes and early intervention activities had to be moved online, meaning that the children still were able to access this important support. The Shepherd Centre has made the online classes smaller in size to ensure that all children are fully supported through online learning. The Shepherd Centre's feedback is that the staff have transitioned to online learning with ease, making it seamless for the children. I commend the Shepherd Centre for its dedication and commitment to supporting children with hearing problems, and for ensuring that they still receive the quality support they need during this time.
For more information on our Online Telehealth System, click here.