By Siobhan McAlary
For new parents struggling with anxiety and depression, finding out their child has a hearing loss can aggravate what is already a distressing experience, as they worry and fear about what hearing loss means for their child and their family's future.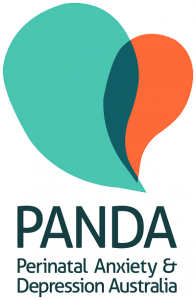 At The Shepherd Centre we understand the importance of helping families stay strong and healthy during difficult times. Last week, as part of Perinatal Depression and Anxiety (PNDA) Awareness Week (15-21 November), our Parent/Carer Groups discussed their experience of postnatal depression as families living with hearing loss.
The initiative, sponsored by Beyond Blue, raises awareness of the signs and symptoms of anxiety and depression during pregnancy or early parenthood. With research showing postnatal depression affects 1 in 7 women and 1 in 10 men, new mums and dads are encouraged to seek help if they are experiencing symptoms. We can help you take the best course of action for your child and will support the entire family through the journey.
From diagnosis to early intervention, therapy, access to the National Disability Insurance Scheme (NDIS) and graduation to big school, we offer support and guidance with our array of programs and services to help families living with hearing loss adjust and thrive.
The Shepherd Centre is keenly aware of the NDIS and the changes it's bringing to the disability support sector, and we are on hand to answer any questions you may have to help you get the individualised support your child and your family needs.
For more information about the NDIS please click here and for information about postnatal depression please click here.