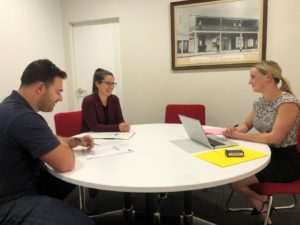 Last month, we held our Free Will Days, in partnership with our friends at RMB Lawyers. They opened the doors of their Wollongong, Kiama, Camden, Nowra and Goulburn offices to families and supporters of The Shepherd Centre who needed to draw up their Wills. A trusted and award-winning firm with a 130-year history, RMB believes in and supports the work we do and so kindly offered this service free of charge.
The days were a great success with a number of people that drew up their Wills very kindly choosing to include a gift to The Shepherd Centre. We also saw and heard some fantastic promotion for The Shepherd Centre from local media outlets.
RMB Lawyers are generously offering free Wills to Shepherd Centre families and supporters on an ongoing basis. To book your hour-long appointment today, simply call Danni on 02 4228 8288 and quote the reference SHEPHERD CENTRE.
For information on leaving a gift to The Shepherd Centre in your Will, click here.