Ingrid Steyns, our Principal Manager, Clinical Learning & Development, explains our system in more detail.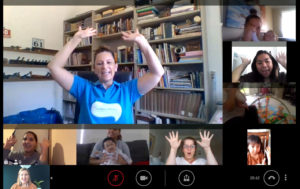 The Shepherd Centre is a world-leading provider of intervention for children with hearing loss and their families, enabling children who are deaf or hearing impaired to develop spoken language skills so they may fully participate in the world, and in doing so, reach their full potential. The Shepherd Centre provides these services face to face and through our online telehealth system.
At The Shepherd Centre, it's incredibly important for us to know that children with hearing loss are able to access the expert integrated support they need, no matter what their geographical location or individual family circumstances. For this reason, the dedicated and expert team at The Shepherd Centre has been supporting a number of children with hearing loss and their families living in rural and remote locations, or those requiring a flexible mode of service delivery, via our Online Telehealth System for many years. This has enabled families to access evidence-based early intervention and school-aged services, encompassing specialised listening and spoken language therapy, audiology support, parent education and dedicated group programs, while offering families choice and flexibility.
"Online Telehealth System made sense in terms of availability, flexibility and frequency of sessions. It also allowed me to call in from work while Caroline and Ted were at home and his specialised team were in Sydney. That potential for us all to take part together was very important." – Stuart, father of Ted, Tasmania
What Does the Online Telehealth System Look Like at The Shepherd Centre?
At The Shepherd Centre, we believe that a flexible model of service delivery means access to integrated services that are evidence-based and have been shown to lead to positive outcomes. For this reason, children with hearing loss and their families have access to a range of individual and group programs equivalent to those offered through in-person services, including:
Listening, speech and language therapy
Audiology consultations
Child and Family counselling
Tracking and monitoring of speech and language skill development
Group programs
Support sessions about managing and living with hearing loss
Our team of Listening & Spoken Language Specialists/Speech Pathologists, Paediatric Audiologists, and Child and Family Counsellors, will work closely in partnership with every child's family to provide the fundamental skills and knowledge needed for caregivers to guide their child in developing listening, speech, language and social skills in their everyday settings. In collaboration with families, we will closely monitor the progress of children, develop appropriate goals and discuss strategies to reach these in daily life activities.
"We did all of our social skills (program) through the internet, there were the Confident Kids program, for instance, where we did have other children from telehealth popping up on the screen that Annie was talking to. In terms of speech and language and listening therapy, I feel that we have given her everything that we possible could, and I think it's on par with what The Shepherd Centre provides in person face to face in consultations. The Shepherd Centre were our lifeline in all of this; they taught us everything we know about hearing loss and how to support Annie." – Zoe & Andrew Flemming, parents of Annie, Batemans Bay NSW
The clinical team at The Shepherd Centre will connect with your family online using a secure videoconferencing platform, and will use other means of remote communication to keep in close contact regarding your child's development, including phone and email. Your case manager will be your main point of contact for scheduling individual and group appointments for your child as part of their interactive online services.
Effectiveness of the Online Telehealth System on Paediatric Hearing Loss
At The Shepherd Centre, the work we do and the way we do it is informed by years of research and experience in the field of paediatric hearing loss. Our expert team work closely with families to develop listening and spoken language, literacy and social skills to support children with hearing loss to achieve their full potential, regardless of location, situation, commitments or setting.
Our years of experience and specialised expertise in delivering clinical services via our online telehealth programs have resulted in excellent outcomes for children with hearing loss. Over the past four years, 90% of graduating children accessing The Shepherd Centre's online telehealth services achieved age-appropriate language skills on par with typically hearing children of the same age. 
Over the past five years, The Shepherd Centre has provided interactive online clinical appointments to 295 families, with over 1000 individual listening and spoken language therapy sessions taking place. Collectively, we have provided hundreds of online clinical appointments, including group programs, family meetings, audiology consultations, functional listening checks, NDIS Planning meetings and consultations with other professionals in a child's natural setting of learning (e.g., consultations with daycares, preschools, schools).
If you have more questions about our Online Telehealth System, read our FAQ's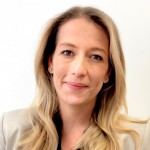 Ingrid Steyns is a Principal Manager at The Shepherd Centre for Clinical Learning & Development. She completed a Bachelor of Behavioural Health Sciences majoring in Rehabilitation Counselling and a Masters in Speech and Language Pathology at The University of Sydney, Australia. Ingrid is a Certified Listening and Spoken Language Specialist (LSLS Cert. AVT®) and holds a Certificate of Clinical Competence as a Speech Language Pathologist. Ingrid has a keen interest in working towards the best outcomes for individuals with hearing loss and their families.