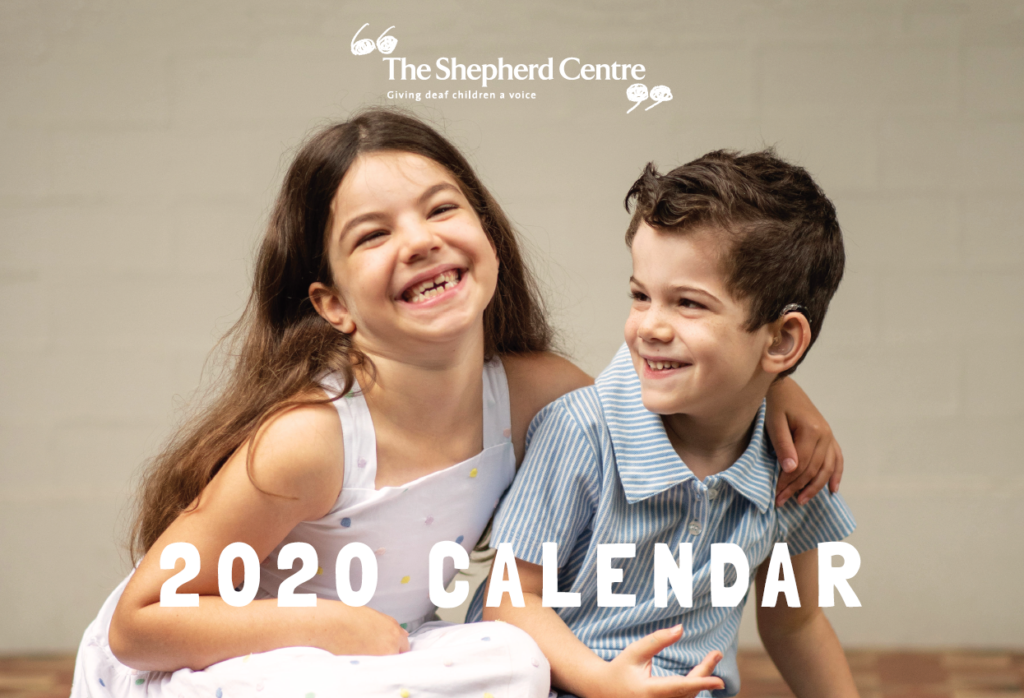 Our 2020 calendar is now available- buy yours today to prepare for the coming year!
Our calendar is a great way to learn about the life-long impact The Shepherd Centre has on those living with hearing loss.
Each month you will meet a Shepherd Centre graduate or current student, and read their inspiring story of their time at The Shepherd Centre.
2020 is a big year for us, as we celebrate our 50th Anniversary in February! You can read all about The Shepherd Centre's history in the calendar, and how far we've come since 1970.
Great for Christmas presents, or for yourself! Choose how many calendars you want to purchase below:
$15 = 1 calendar
$30 = 2 calendars
$45 = 3 calendars
If you would like more than 3 calendars, please contact Sascha to place your order:
(02) 9370 4431
[email protected]