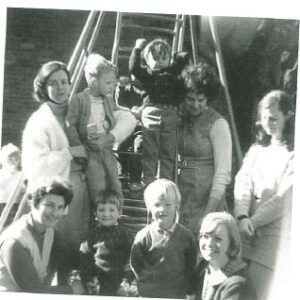 We were saddened to hear of the passing of Tess Page late last week. Mother of six, Tess had three children with hearing loss and was one of the first families who attended The Shepherd Centre.
David Page, is Tess' second child with hearing loss but the first to attend The Shepherd Centre when it opened in January 1970.
"For me, The Shepherd Centre was a lifesaver. I just felt I wasn't alone anymore and trying to feel my way as a mother of children with hearing loss. They just helped so much," said Tess in 2016 of her family's time with the centre.
Once David had progressed through The Shepherd Centre, Tess remained in contact with the organisation as a loyal supporter, serving on the Board, attending almost every graduation and as a familiar face at many of our fundraising events.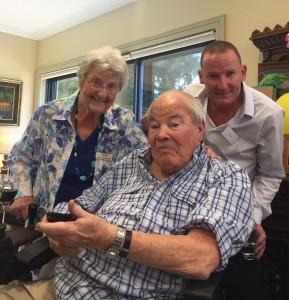 Tess always had time to share her experience with other families and lend a listening ear, for that, the staff at The Shepherd Centre are truly grateful.
Having been consistently inspired by Tess's energy and warmth since The Shepherd Centre opened its doors, our community are saddened by the loss of one our pioneering parents.
Please join us in remembering a remarkable woman.
The Page family have asked that donations be made to The Shepherd Centre in lieu of flowers.
If you would like to commemorate Tess Page's life with a gift,
click here: https://shepherdcentre.org.au/support-us/donate/