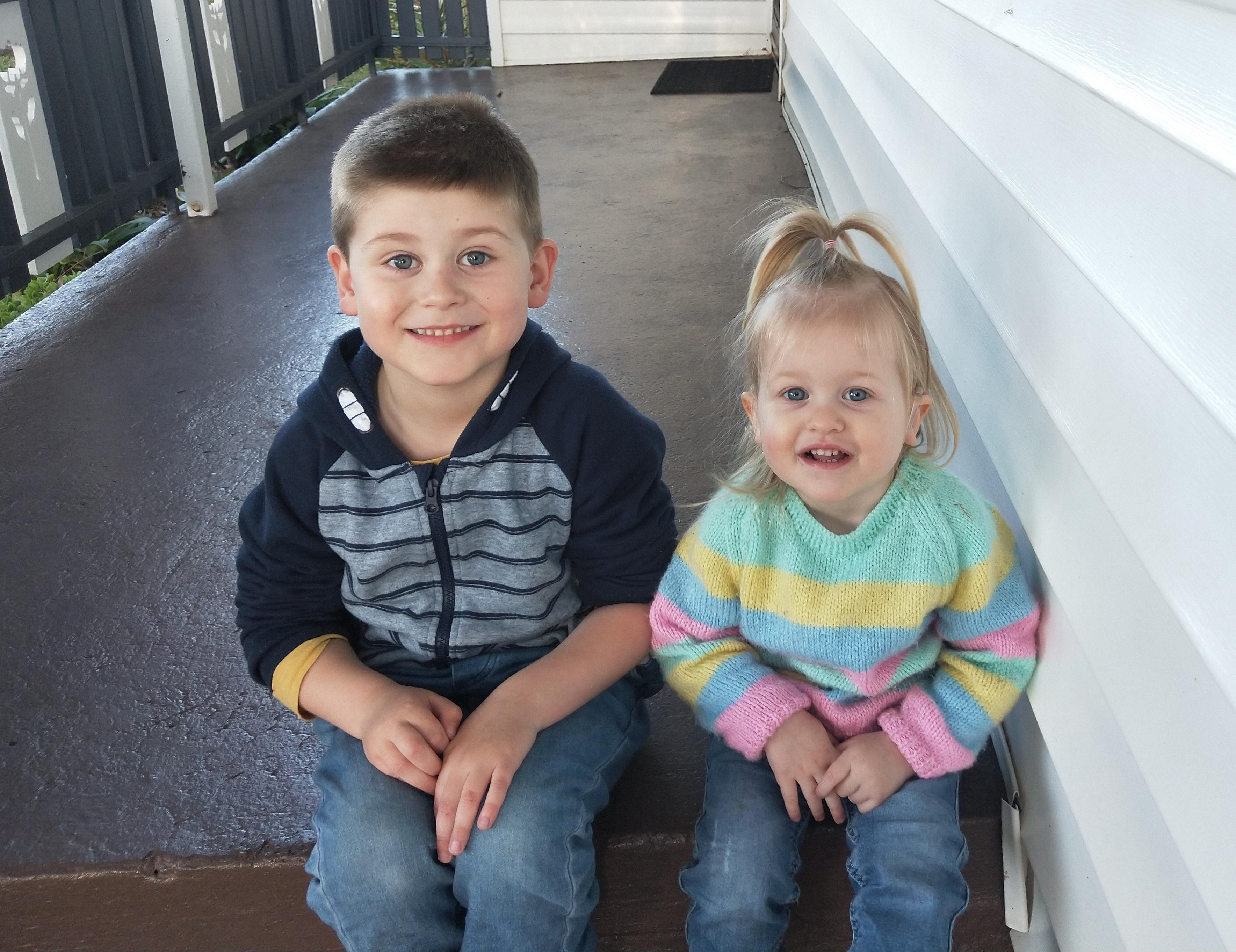 Waiting for a hearing diagnosis
When Claire was born in July 2018, her parents were thrilled to welcome their baby daughter into the world, and their son Lucas was very excited about having a little sister. Unfortunately, Claire did not pass the hospital's hearing test for newborns.
The family was referred to Randwick Children's Hospital, and after a stressful and suspenseful month, they finally received a diagnosis.
Claire's mum Jen remembers:  
"The wait for the results of her tests was awful, as we knew something was wrong, but not the full extent of it. We learned that Claire had severe to profound hearing loss in both ears. Her dad and I are recessive carriers of a hearing loss gene. We were completely unaware of that fact before she was diagnosed."
Finding The Shepherd Centre
Jen discovered The Shepherd Centre, and Claire began attending sessions when she was only three months old.  Jen can still recall the emotional rollercoaster she and her partner experienced:
"We were just so shocked and saddened. We felt such a sense of loss. But we soon learned we could do much to help her and this changed our outlook."
With the guidance of The Shepherd Centre, the family decided to move forward with cochlear implant surgery. Although they were nervous at the thought of Claire undergoing surgery at such a young age, they knew that the devices would enable her to hear.
The difference a cochlear implant makes
Claire had her right cochlear device implanted when she was seven months old. Then, after a drop in hearing in her left ear, she had a second surgery for her right ear earlier this year, at the age of two.  Jen has fond memories of her daughter's reaction when her devices were switched on:
"I could tell she was curious about what she was now able to hear thanks to the implants. She had some great facial expressions!"
Although Claire was very quiet when she first started out at The Shepherd Centre, her therapy sessions have helped her blossom into a confident and outspoken young toddler. She is a huge Emma Wiggle fan and loves running around, dancing, attending music group and playing with her pet chickens. One of her favourite things to do is roar at her brother like a lion. It cracks her up every time!
Reflecting on Claire's progress
Jen is delighted with Claire's achievements and very proud of the joyful little girl she has become:
"Claire is a very happy girl. She's cheeky and outgoing – definitely a daredevil! Her speech and language are now on par with a hearing child of the same age. I don't think she would be speaking and listening as well as she is without the cochlear implants and the excellent therapy she has received at The Shepherd Centre."
This Christmas, give the gift of sound. Donate by December 23 to help children like Claire receive the support they need to thrive.
This Christmas, give the gift that lasts a lifetime | The Shepherd Centre