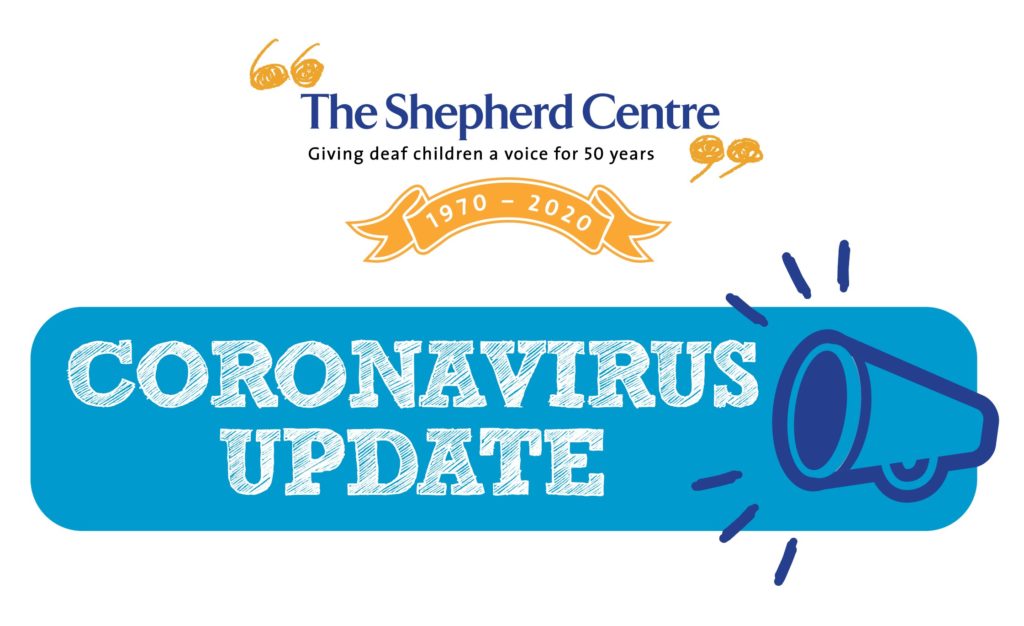 Latest update: Update on our centres – Monday 23rd March 2020
Update on our centres_MONDAY 23RD MARCH_email from Jim
Our core values:
All Shepherd Centre staff will be looked after and we will continue to ensure staff are paid.
We will look after children and their extended families.
We will work together to prevent the spread of disease.
We take a community-first approach.
We all do the best we can in the circumstances.
Topline medical advice for all:
If you develop a fever, cough, sore throat or shortness of breath within 14 days of overseas travel or are in contact with someone else who has Coronavirus, seek medical attention: call your GP, Healthdirect on 1800 022 222, or in an emergency, your local hospital emergency department, if you require translating or interpreting services, call 131 450.
Protect yourself and others: clean your hands regularly, cough or sneeze into your elbow or a tissue. Face masks aren't recommended for people without symptoms. Importantly – stay at home if you're feeling unwell. 
Previous Updates & Advice:
Accessing our services online Friday 20th March 2020
Ready to support your family online_FRIDAY 20TH MARCH_email from Jim
Update for all families currently attending group sessions Monday 16th March 2020
All group sessions cancelled_MONDAY 16TH MARCH_please read
Update for our preschool families Wednesday 19th March
Preschools are open_THURSDAY 19TH MARCH
Update for all families Tuesday 10th March, 2020
Travel
At The Shepherd Centre are working hard to ensure the safety and well-being of our families and staff. Just as a reminder:
Please contact us and do not come into our centre or preschools if you, or someone you have regular close contact with has visited or transited through the following updated list of countries below.
The recommended exclusion period is 14 days from the date you left the specified country, or last had contact with a specified person who has traveled to or transited through these countries:
Iran
China
Italy
Japan
South Korea
Cambodia
Hong Kong
Indonesia
Thailand
Singapore
You are also required to self isolate if you have returned to Australia from overseas travel after midnight on 15 March 2020.
Please contact us if you have any travel planned in the near future.
Feeling unwell?
• If you or your child is feeling unwell, please follow the government's recommendation to get tested for coronavirus. Please also do not come in to our centres until a negative test result is confirmed and you are feeling better.
• Please be aware of the signs of coronavirus.
• Remember you can access the majority of our services online. Please speak with your therapist or contact us on 1800 020 030 to arrange.
Hygiene recommendations
• Use the alcohol-based hand sanitiser when entering/exiting the centre and rooms.
• Wash your hands frequently with soap and water, before and after eating, and after going to the toilet.
• Cover your cough and sneeze, dispose of tissues, and use alcohol-based hand sanitiser.
• Avoid contact with others in the centre (touching, kissing, hugging and other intimate contact).
Resources for parents
Helpful resources for understanding the coronavirus pandemic and supporting your family can be found here: https://shepherdcentre.org.au/resources-for-parents/
Resources for kids
Resources chosen for kids by our Child & Family Counselling team can be found here: https://shepherdcentre.org.au/resources-for-kids/ 
Video Resources