Meet Our Extraordinary Alumni & Graduates
Read about their inspiring journeys of triumph and empowerment at The Shepherd Centre and Hear For You.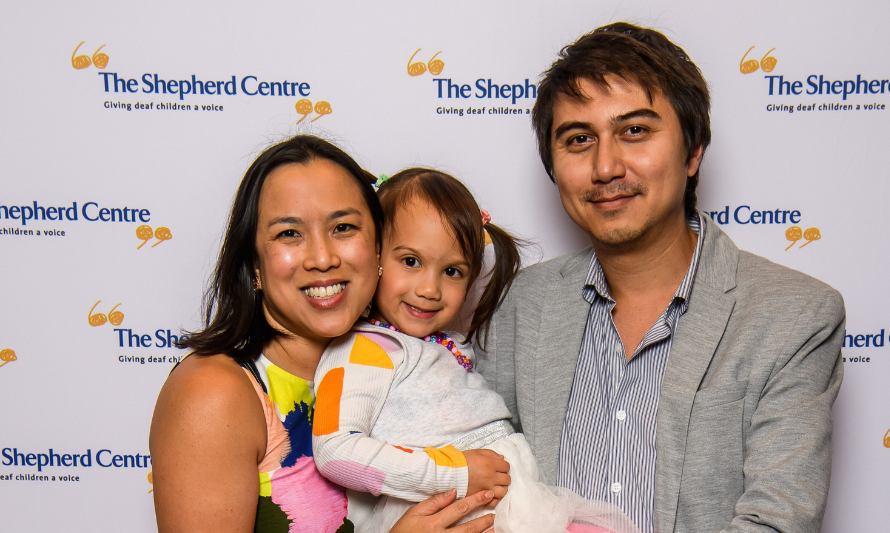 Our past graduates and supporters
At The Shepherd Centre, we believe in the power of connection, resilience, and endless possibilities. Within the walls of The Shepherd Centre, countless lives have been forever changed. We've witnessed the awe-inspiring moments when a child hears their first words or delights in the sound of music for the very first time. We've seen parents' faces light up with joy as they witness their child's progress, and the tears of gratitude that flow freely from the depths of their hearts. Our dedicated team of experts, therapists, educators, and volunteers have worked tirelessly, hand in hand with families, to nurture a nurturing and inclusive environment where every child can flourish.
Join us as we celebrate the remarkable achievements of our graduates and the unwavering support of our compassionate network. Please see below some beautiful headshots and short biographies of these inspiring individuals. 
Together, we can create a world where every child has the opportunity to thrive and reach their full potential.
Discover their inspirational stories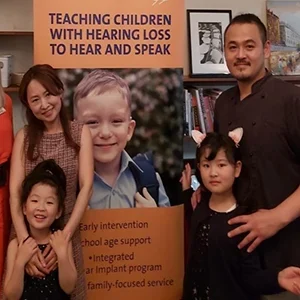 Yujung Choi, Jay Kim & Erine Kim
Erine Kim, now 9 years old, is a past Shepherd Centre graduate. Her parents have made it their mission to continue to support The Shepherd Centre and advocate for hearing loss awareness in the community.
Together, her parents have established an annual fundraising event called 'Noisy Night,' held at their family restaurant, where her father, Jay, serves as the chef.
Each year, they successfully raise approximately $3,000 through this event. Erine actively contributes to the evening by delivering an inspiring speech to the attendees.
She has also been interviewed by a Korean newspaper, sharing her personal experience with hearing loss and advocating for the cause within the community.
Erine and her family's commitment serve as a shining example of support and dedication.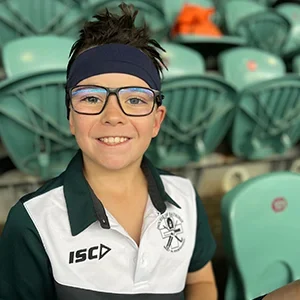 Throughout his early school years, Tom earned a prestigious award for his care and compassion towards his peers.
In 2022 he became part of the Student Representative Council and was selected as a buddy to a kindergarten student, a role typically reserved for older students.
Tom's involvement in sports is commendable, as he has been part of a development squad and has participated in both club and representative soccer, earning him the title of Most Improved Player.
He also coaches and referees younger age groups, actively contributing to his soccer club. Tom's achievements extend to athletics and swimming, where he has represented his school at district and regional levels, earning him age champion awards.
Despite his commitments, Tom remains dedicated to family farm life and pursuing his passion for painting.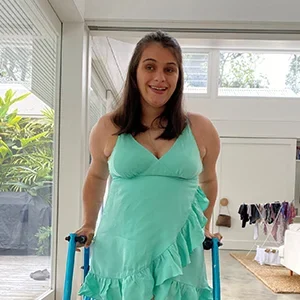 Sophie's journey with The Shepherd Centre began at just six months old. Despite facing challenges like Cerebral Palsy and hearing loss, she has achieved remarkable feats including her recent graduation from university with a Bachelor of Inclusive Education and Disability Studies.
She has also secured meaningful employment in the disability sector, serving in various roles, including her current position as a Policy Officer for First Peoples Disability Network.
Sophie has been recognised for her outstanding achievements through a series of prestigious awards, such as the Industry Achievement Award in Health, Wellbeing, and Community Services.
Her commitment to advocacy and raising awareness for people with hearing loss is unwavering, and she firmly believes that education plays a crucial role in challenging perceptions and expanding opportunities.
Recently named Australia's Lifesaver of the Year, Shannon has dedicated 16 years to lifesaving and has logged over 1000 hours of service.
Shannon's impact extends beyond her lifesaving contributions, as she actively advocates for equal rights and serves as a trailblazer in various networks.
Notably, she made history as the first female Club Captain in her club's century-long existence. Shannon's involvement spans across Illawarra in lifesaving operations, emergency response leadership, and youth development programs.
Additionally, she has contributed significantly to the disability space, chairing the National Paediatric Advisory Panel for Australian Hearing.
Alongside her unpaid work, Shannon excels as a high-school teacher, renowned for her excellence in History, Geography, and dance education.
Graduating with honours from Pymble Ladies' College, Saskia excelled in academics, athletics, and leadership roles. She represented Australia in Athletics and actively promoted inclusivity in sports.
At the Australian National University, Saskia graduated with a Bachelor of Health Science, and is currently pursuing a Doctor of Medicine and Surgery. Saskia conducts groundbreaking research on thermotolerance in para-athletes. As the Team Captain for Women's Deaf Football Australia, she inspires her teammates with exceptional leadership skills.
With her trailblasing spirit and commitment to creating positive change, Saskia dedicates her time to mentoring, fundraising, and community engagement initiatives, serving as a respected advocate and role model.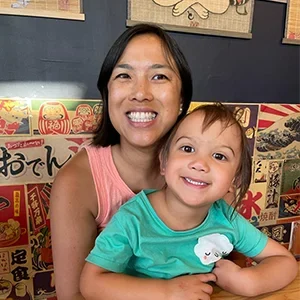 Sarah, a dedicated parent at The Shepherd Centre, is actively engaged in supporting our organisation alongside her daughter Eva.
She selflessly contributes her time and expertise to The Shepherd Centre marketing committee and actively participates in various fundraising initiatives.
Sarah's remarkable efforts have yielded outstanding results, such as enrolling Eva in the Little Voices Program and personally supporting a highly successful fundraising event that raised an impressive $30,000 to support the cause.
With their unwavering support and advocacy, Sarah and Eva exemplify the true spirit of making a difference and positively impacting the lives of others.