We are incredibly proud of our work helping children with hearing loss learn to listen and speak.
The vast majority of children graduating from our world-leading program achieve spoken language at the same level as typical hearing children by the time they are ready for school.
These outcomes have earned The Shepherd Centre an international reputation as a centre of excellence in helping children with hearing loss learn to listen and speak.
Watch our video to learn more.
Early Intervention graduate outcomes
(at five years of age)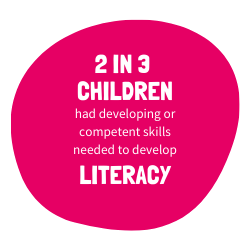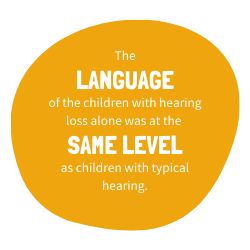 Graduate language outcomes
At The Shepherd Centre, we know we are doing the best we can for each and every child and family because we measure it. The language outcomes of our graduating children continue to be comparative to that of typical hearing children (in the orange section below).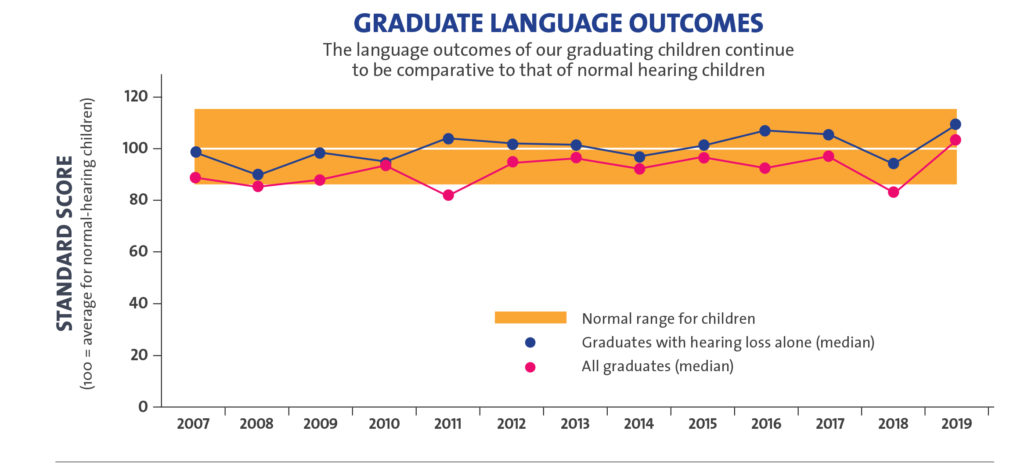 Our teams use evidence-based early intervention best practices, reviewing children's programs every time we see them, in collaboration and partnership with their families. Annual assessments identify how children are developing in their speech (how they sound) and their language (the words they understand and use) in comparison to their hearing peers.
Snapshot of our children
Languages spoken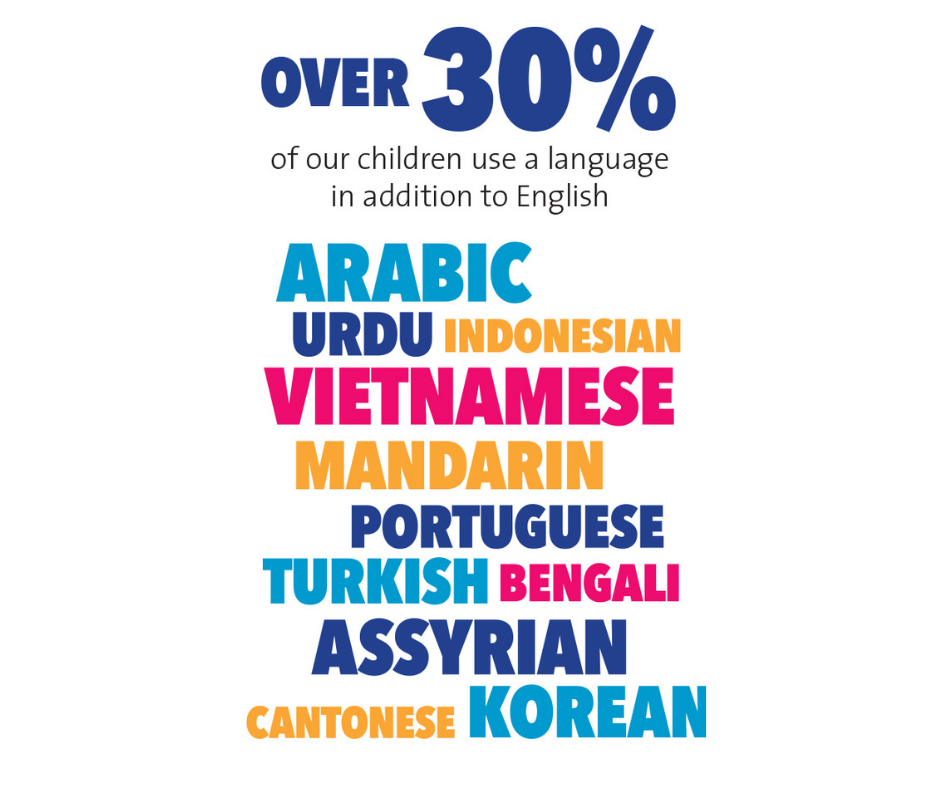 Over 30% of children use a language in addition to English. If English is not your first language and you require additional support, we offer interpreter services on request.
Additional needs
One in five children at
The Shepherd Centre has
diagnosed additional needs that
impact on their communication. If your child has additional needs, we will develop a program tailored to your child's needs.
Age of diagnosis
The majority of children with hearing loss are diagnosed under the age of 3 months. However, we can tailor a program to your child's needs at any age of diagnosis.
Bilateral and unilateral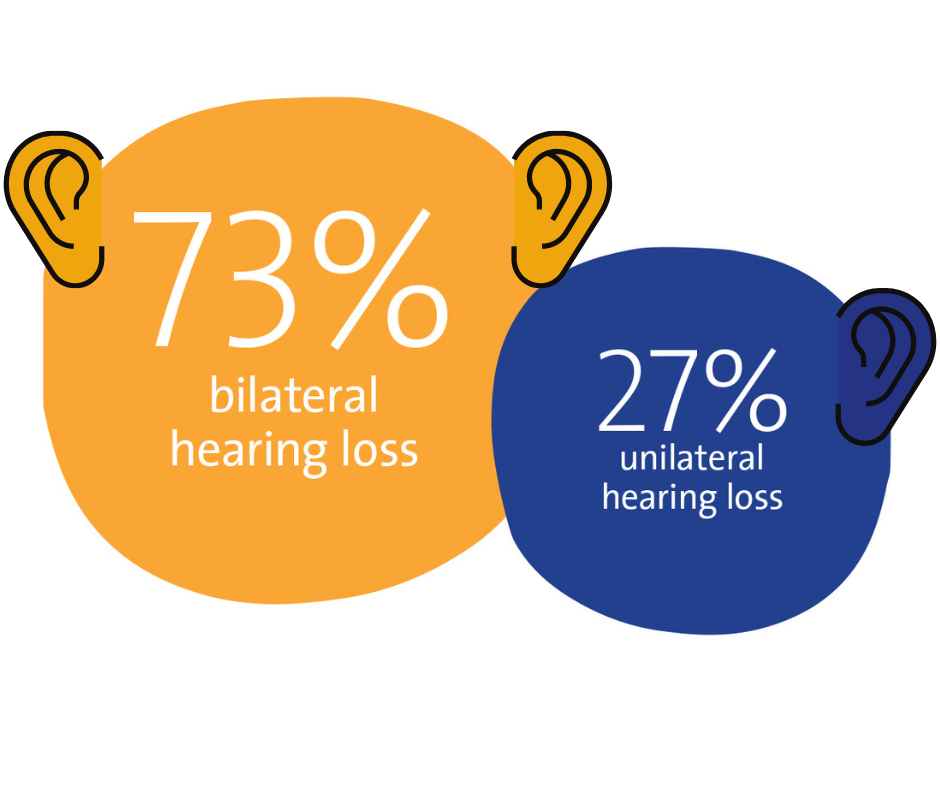 73% of our children have hearing loss in both ears (bilateral) and 27% have hearing loss in one ear (unilateral). We have a special program that caters for unilateral hearing loss.
Cochlear implants
If you think your child might need an implant, our First Sounds Implant Program specialises in providing early and optimal access to sound for children with hearing loss.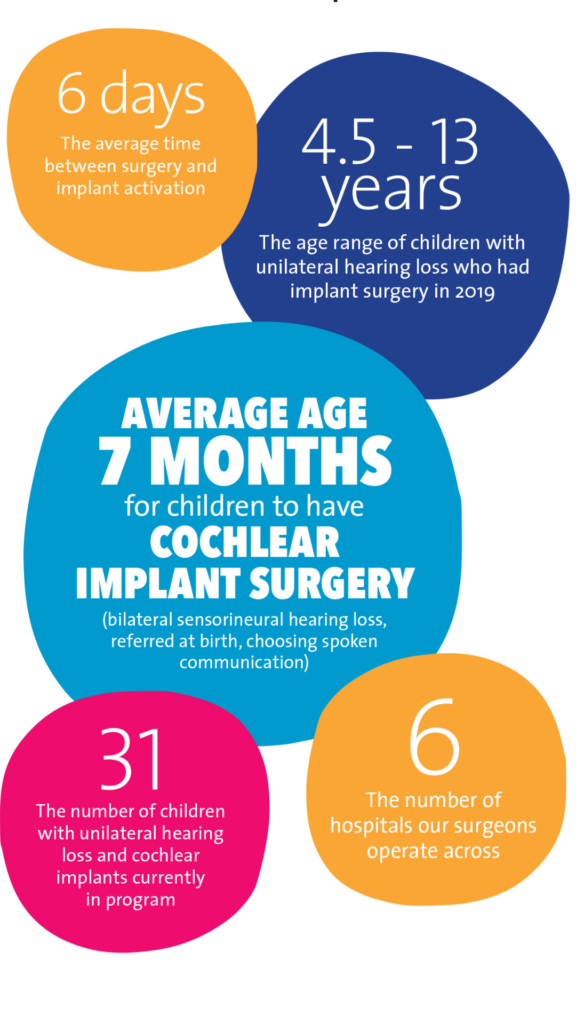 Level of hearing loss
(bilateral)
We cater for all levels of hearing loss with a program tailored to the needs of your child.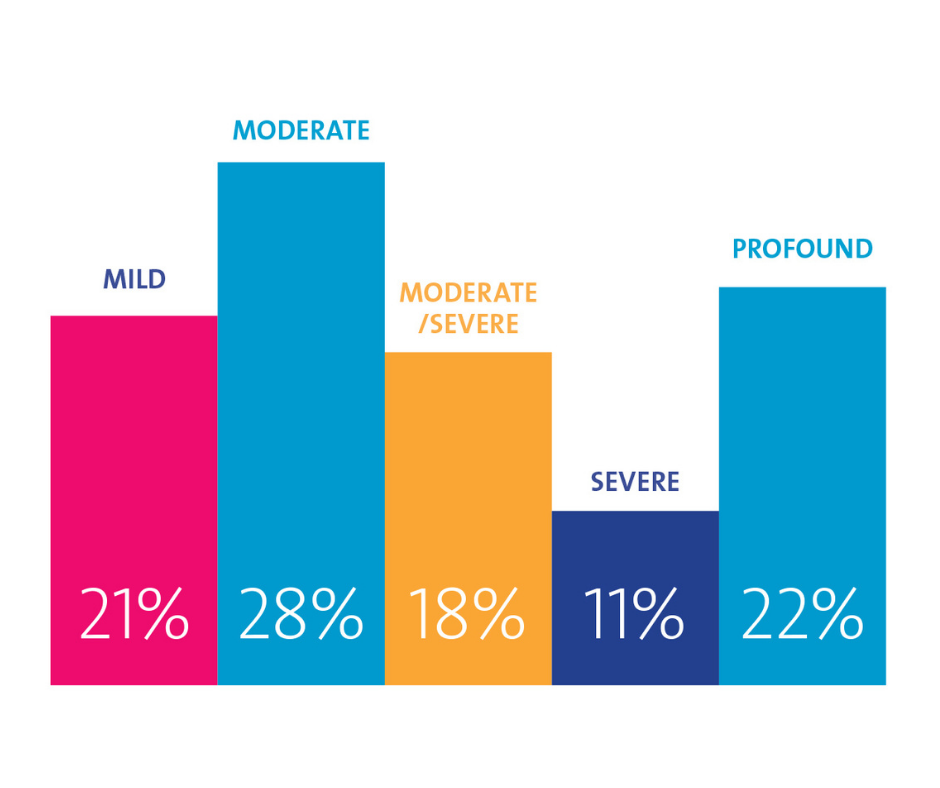 Age of enrollment
The majority of our children enroll under 12 months. However, we can tailor a program to your child's needs at any age of diagnosis.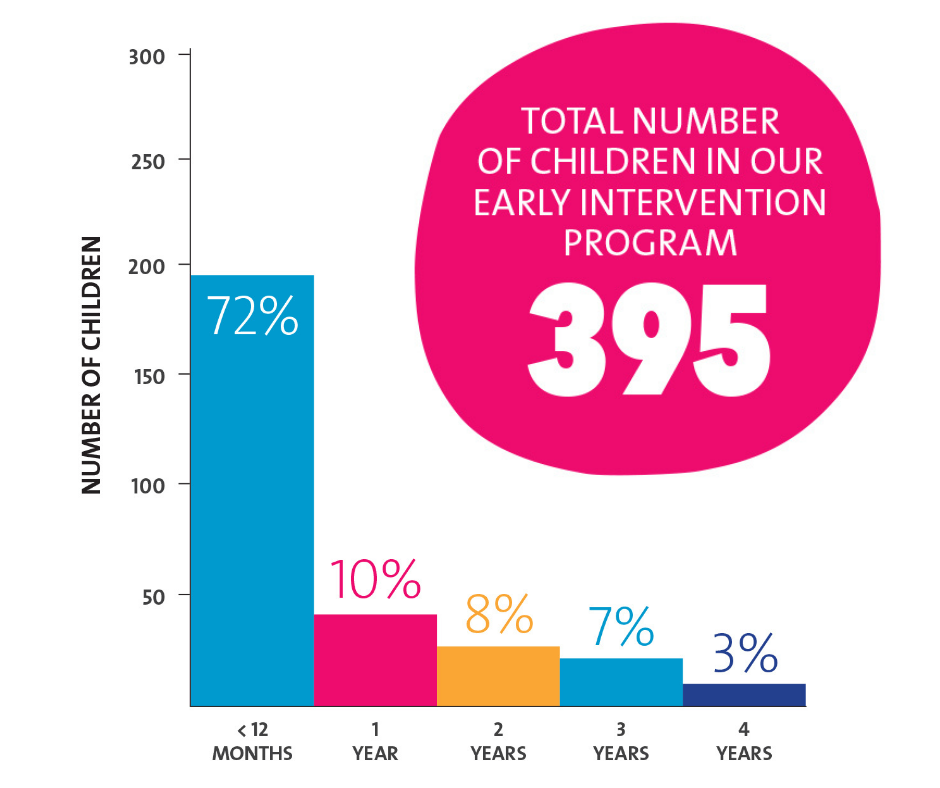 Demand for our services is growing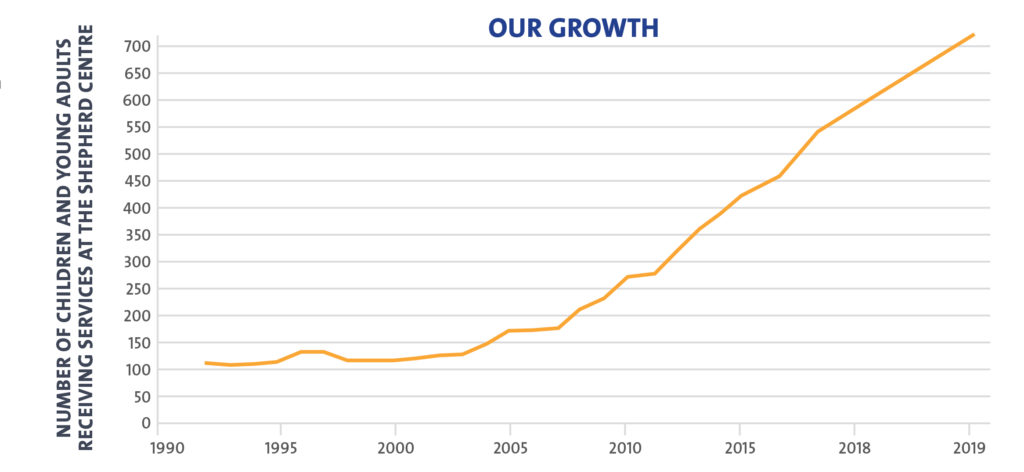 If you are not currently receiving support from a specialist service, contact us today to get started and experience our world-leading results.
What do our families say?
'Love the supportive environment and absolutely love the staff that we interact with on a regular basis. Everyone goes above and beyond and it's very appreciated.'

Parent
Choose the right provider for your family
Contact us
Alternatively, please fill out the contact form and a member of our team will get back to you shortly.