The Shepherd Centre will host its first ever Giving Day from midday 29th October through to midday 30th October. During this time, all donations will be doubled which means a greater impact!
How you can help:
1. Please download the social media tile here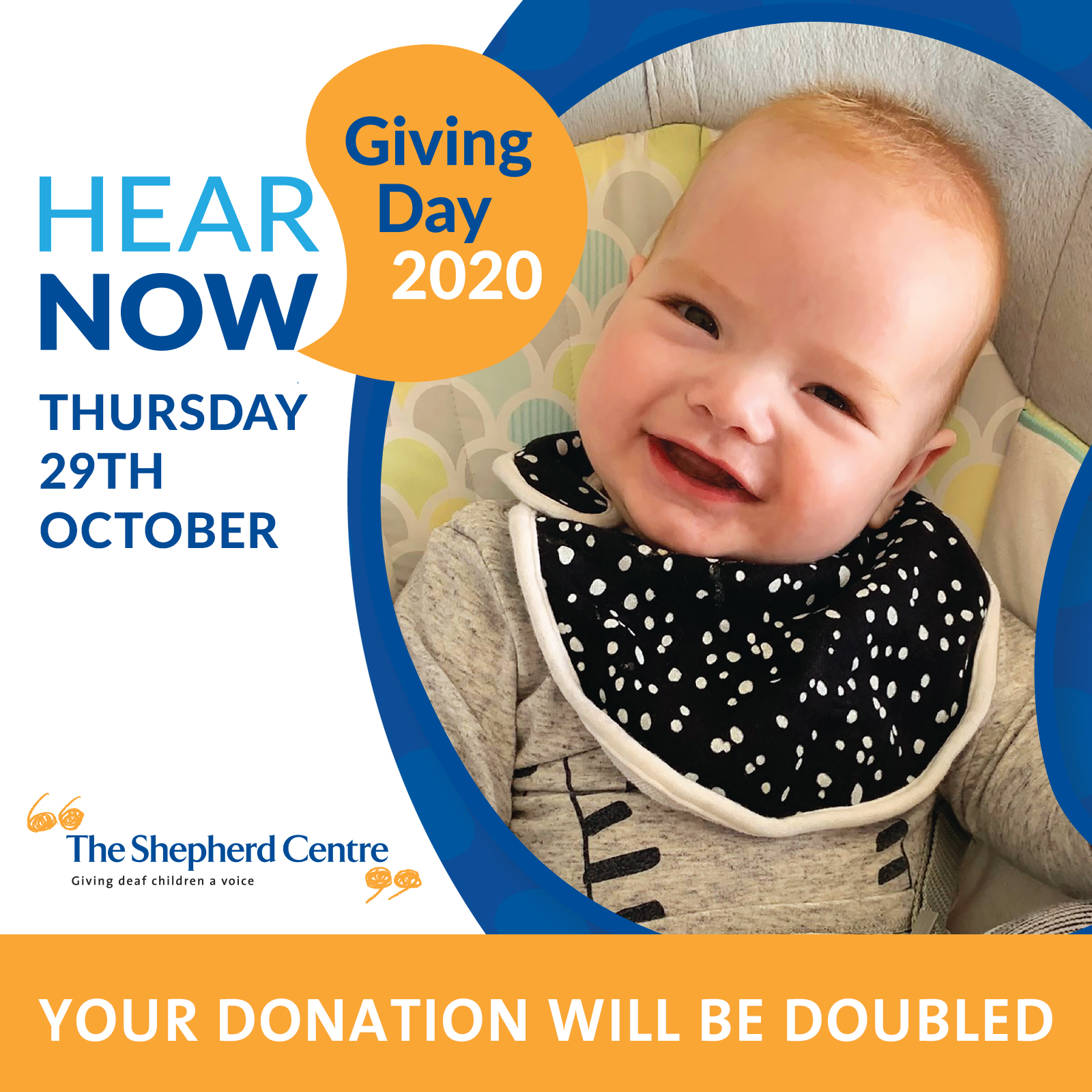 2. Create a post on your social media accounts (Twitter, Facebook, Instagram, LinkedIn – or all of them if you choose!)
3. Include the following text:
Support The Shepherd Centre at their upcoming Giving Day!
The Shepherd Centre has provided great support to me and my family. They are world-leaders in the field of early intervention supporting children with hearing loss to learn to listen and speak. We are so grateful for their support.
The Shepherd Centre will host their first ever Giving Day on 29th October – should you wish to make a donation, that money will be DOUBLED! Our goal is to raise $125,000 to help 125 babies with hearing loss receive the support they need.
If you're not in a position to donate, that's OK too, please feel free to share this post to your contacts. For more information: http://the-shepherd-centre.giveeasy.org/giving-day-referral. Thank you.
4. You can also tag us using the following:
Instagram: @shepherdcentre
Twitter: @shepherdcentre
LinkedIn: https://www.linkedin.com/company/the-shepherd-centre
Facebook: www.facebook.com/shepherdcentre
We are so grateful for helping us spread the word! Any questions, please contact our friendly fundraising team on (02) 9370 4444 or email [email protected].