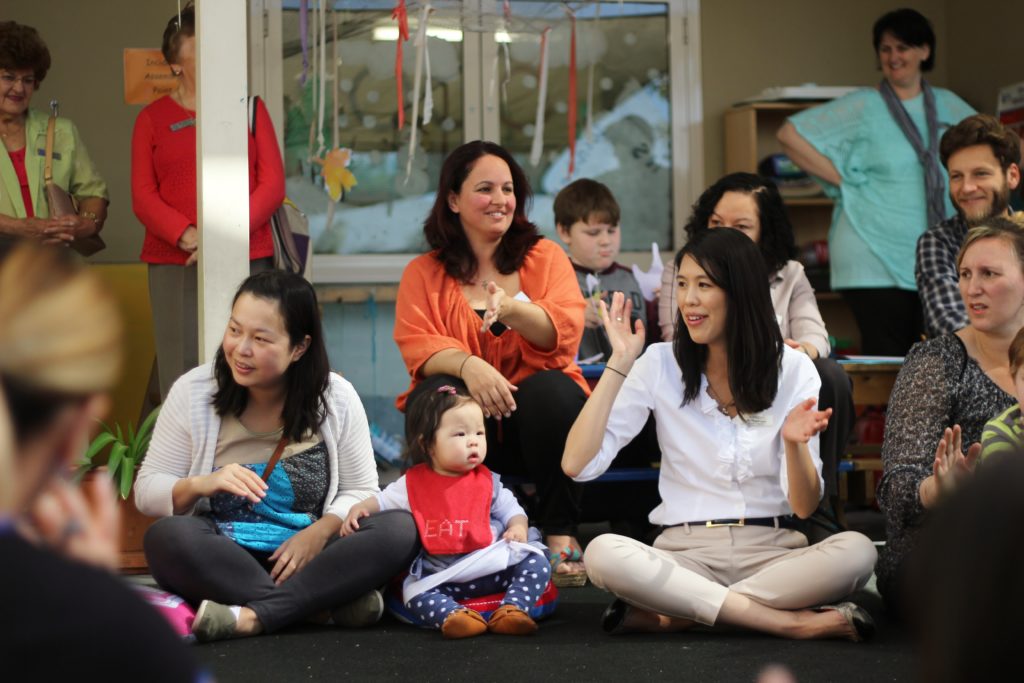 Children with hearing loss often experience social isolation and exclusion due to their disability. It is crucial that they have opportunities to interact with others, so that they can develop the spoken language, communication skills and social skills they need to thrive in the community.
TSC's group education programs are a way of bringing together children with hearing loss and their families. This empowers them with knowledge and skills to develop each child's speech and communication in a fun environment.
Our group programs form a part of our broader Early Intervention System for kids, and include:
Music therapy
Social skills and preschool/school readiness training
Parent education on how to cope with their child's hearing loss
These programs all focus on developing skills that will allow children to overcome the disadvantages of their disability. With this growth, they can thrive in a mainstream school, and reach their full potential in life.
John James Foundation has generously supported these programs to run in the ACT during 2021, as well as funding the purchase of much-needed equipment to test the hearing and listening of young children.
We are growing and expanding our impact in the ACT, where almost 50% of deaf children do not access crucial services. Supporters like John James Foundation drive this impact, transforming the lives of children and families along the way.
We thank the John James Foundation for their life-changing support!