Our staff are key to everything we do! Below you will find key staff and their relevant bios.

You can also search for a staff member if you know their name!

In January 2023 Dr Aleisha Davis took over the baton of CEO from Dr Jim Hungerford. If you would like to learn more about Dr Aleisha Davis our new CEO please check out the short video below.


Nicola Norris is the Director of Fundraising & Marketing at The Shepherd Centre, a role she commenced in 2018. Nicola has been in fundraising for over 18 years and has a strong track record in delivering revenue growth for a number of not-for-profit organisations in Australia including: Amnesty International, Greenpeace and the Heart Foundation. Nicola is responsible for The Shepherd Centre's clinical marketing strategy as well as generating income from philanthropic donations. She feels privileged to be able to connect generous and caring donors who want to make a difference to a family in need, as well as helping those families find their way to The Shepherd Centre.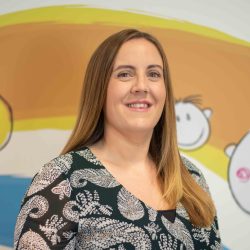 Joanne is the Deputy Director of Fundraising working within the Fundraising and Marketing department, she joined The Shepherd Centre in 2013. Joanne and her team work to recruit new donors to support the vital work of The Shepherd Centre and also regularly update our existing donors on how their donations make a difference to children with hearing loss.