The Shepherd Centre team regularly visits regional areas of NSW and Tasmania to provide local support for families.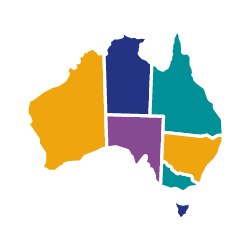 We work with families in rural and remote areas with a combination of outreach visits and telehealth services. We partner with local and regionally based organisations to work in partnership with community professionals so families can access all of our programs and services and develop a network of support. Our outcomes demonstrate children who access our Online Telehealth achieve the same outcomes as families who visit centres in person.
Why choose The Shepherd Centre?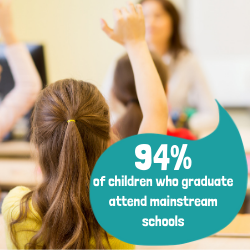 Exceptional outcomes
The vast majority of children who graduate from our world-leading services go on to attend mainstream schools and achieve spoken language on par with their hearing peers by the time they start school.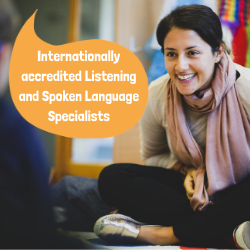 World leaders in our field
The Shepherd Centre is an internationally recognised world-leader in our field. We have one of the highest numbers of internationally accredited Listening and Spoken Language Specialists in Australia.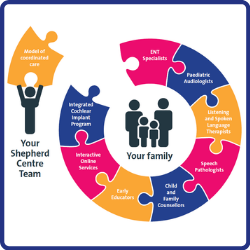 Family-centred care
Our team of specialists will work together for your child and regularly consult with health professionals in your community. We will work with you to create a program for your child using an evidence-based early intervention model.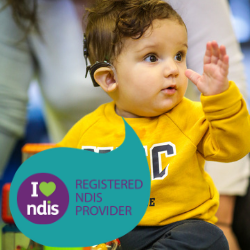 Registered NDIS provider
The Shepherd Centre is a registered NDIS service provider and we have a wealth of experience helping many families go through the NDIS planning process. We're here to help your child access the NDIS supports they need.
What do our families say?
'Love the supportive environment and absolutely love the staff that we interact with on a regular basis. Everyone goes above and beyond and it's very appreciated.'

Parent
'The staff are so professional. The children who go there get guaranteed results of outcome. That's really encouraged us to keep supporting them.'

Parent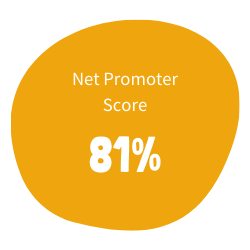 Choose the right provider for your family
Contact us today
Alternatively, please fill out the contact form and a member of our team will get back to you shortly.