We caught up with Jim to learn more about his plans for the future and his fondest memories at The Shepherd Centre.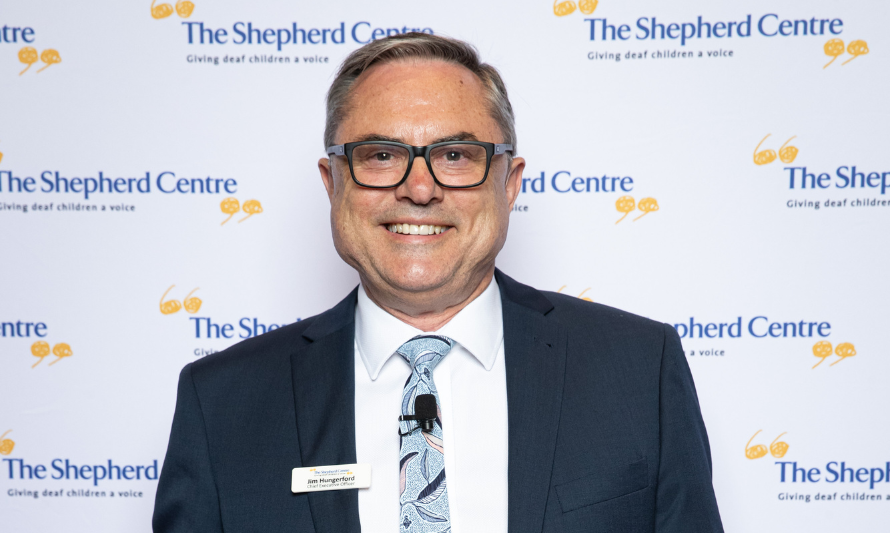 After 12 successful years as Chief Executive Officer (CEO), Dr Jim Hungerford will hand over the reins to Dr Aleshia Davis. We caught up with Jim to learn more about his plans for the future and his fondest memories at The Shepherd Centre.
5 weeks of holiday! I'm heading off to Jordan to volunteer on an archaeology dig and also have some holiday time. I will be looking for a new role once I return in March (though of course nothing could compare to The Shepherd Centre!).
What's your proudest achievement at The Shepherd Centre?
Being told by McKinsey's that we were in the top 5% of all organisations world-wide, including some of the largest corporates in the world. I've always been incredibly proud of our team and the work we do, but it is very satisfying when an external expert tells you it is so rare to see a team that is outstanding across all areas of the organisation.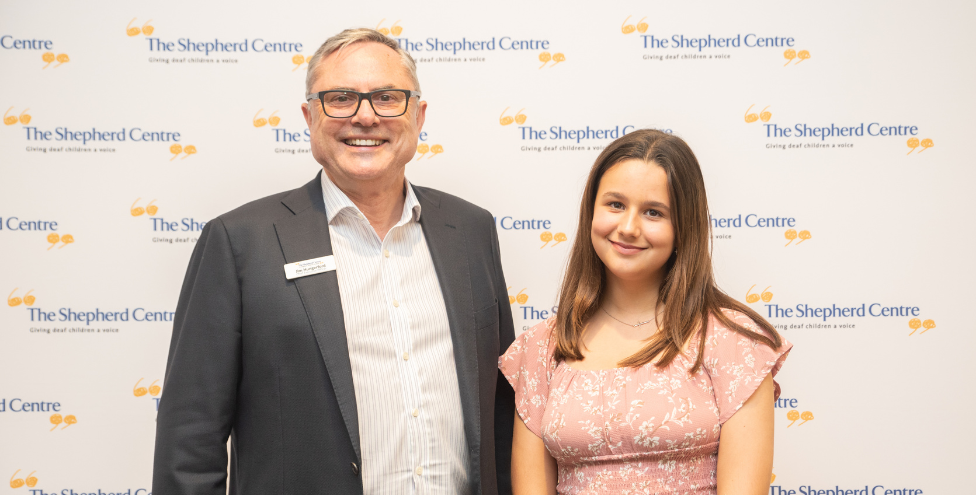 Tell us a funny story from your time at The Shepherd Centre
I had to ask my team to help me with this one and they reminded me of the time a staff member had left some watermelon decomposing in the fridge and it had gone very mushy and yucky, some would say it was a "science experiment".
Some of the staff offered to donate to The Shepherd Centre if I would volunteer to clean out the fridge, so of course I had to oblige and raised several hundred dollars!
I have also been Santa for the kids' Christmas parties every year. As some of you may know, I ride a motorbike and when we were based in the Abercrombie Street location, I used to ride down the street on my bike dressed as Santa and come and give presents out. The children would gather at the front door and they were so excited! I think both stories show how as CEO here you get involved in everything!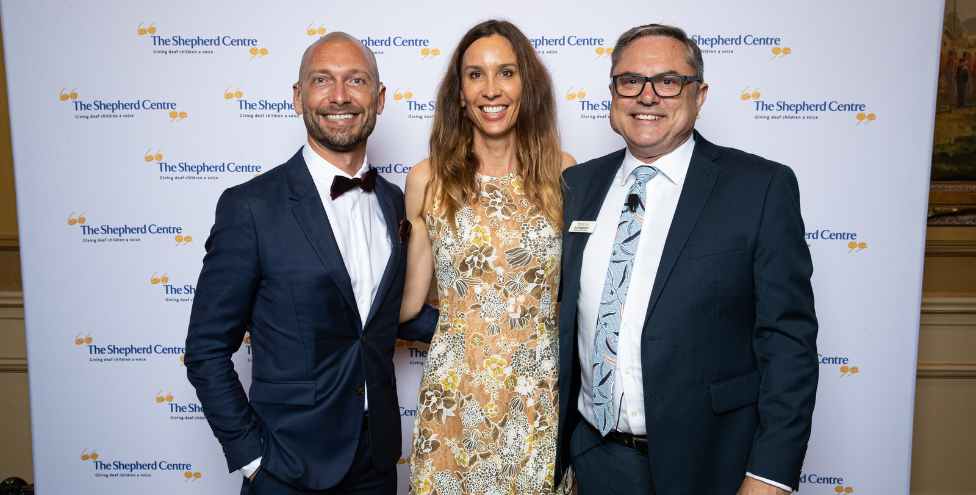 12 years is such a long commitment, what's special about TSC?
I've never found elsewhere the fantastic combination of factors we have at The Shepherd Centre:
the privilege of being part of the journey of a family, from the stress and upset of having just learned of their child's diagnosis then through the years to seeing wonderful children preparing to go to school with the best possible language;
the amazing and talented staff throughout the organisation, with expert skills, world-leading approaches and a brilliant work culture;
the sector authority and presence to be able to influence policy and practice to benefit children with hearing loss not only in Australia but across the world.
And on top of these I've had the honour of meeting so many amazing generous donors, people who care about children and who want to ensure that they can lead the life they should. We have a very special group of supporters and we are blessed to have their support!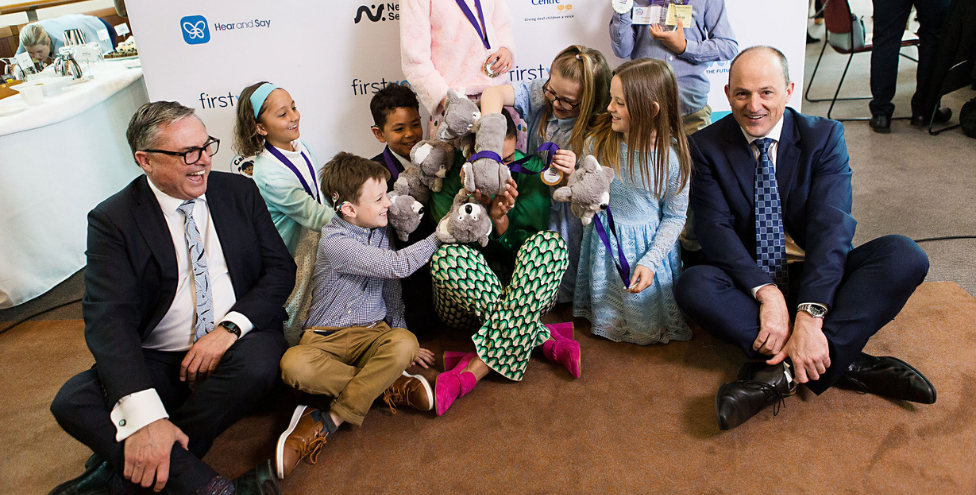 What's in the future for TSC
It is an amazing time for TSC now and over the next few years – we have 4 new centres that we plan to open (and our recent experiences in Tasmania have shown how critical these local facilities are); the implementation of new IT systems throughout our business bringing significant improvements in our capabilities and efficiency; and the growth of our amazing HearHub digital platform, bringing the type of specialist approaches that we use to professionals supporting children with hearing loss around the world. It is so clear that with Aleisha the organisation is going to continue to transform what can be achieved by our children.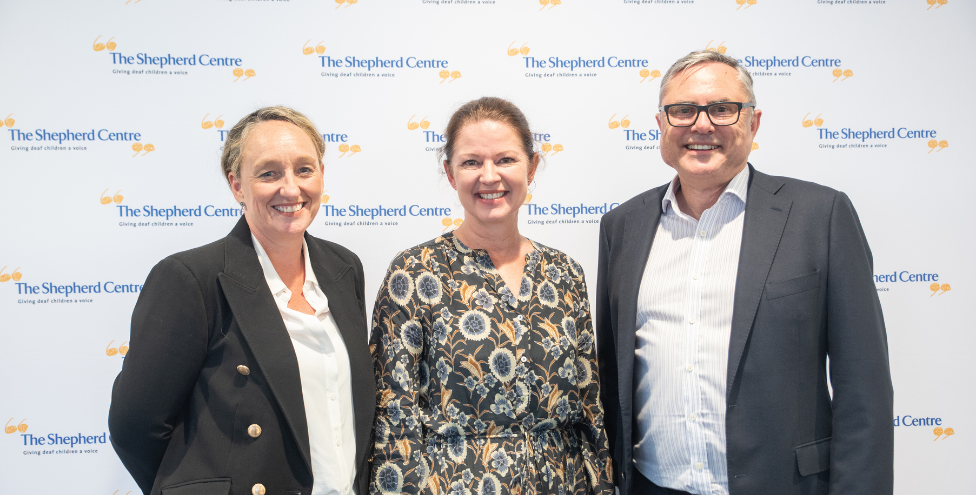 Anyone you'd like to thank
It is impossible to list everyone I should; of course my wonderful colleagues who make TSC such a welcoming place, the amazing donors who are so supportive and caring and whose generosity transforms the lives of the children, and our sector partners and the politicians who are also dedicated to assisting these families and children. But I think it is actually the families – the parents – that I must thank the most. They let us into their lives and allow us to become part of their family, so we can join in with the joy of seeing their children blossom and grow. It is a gift beyond imagining.