The Shepherd Centre's exclusive Gala Dinner will be held on Saturday 2nd June 2018 at Sydney Town Hall, during the Vivid Festival to celebrate our achievements.

The Gala Dinner promises to be a very special evening; bringing together our wonderful alumni, their families, key stakeholders, dignitaries and most valued supporters. The event will celebrate the amazing outcomes of our alumni, key milestones and achievements in our history, whilst raising essential funds for The Shepherd Centre and our new direction supporting more children with hearing loss in south west Sydney and beyond.
The evening will commence with a drinks reception in the opulent vestibule of Sydney Town Hall, before we move into the grand Centennial Hall to enjoy a delicious two-course meal, complimented by fine wines.
Hosted by The Shepherd Centre ambassador's Penny McNamee and Mike Goldman, this event promises to be a fun, celebratory evening full of  inspiring stories with fine food, wine and dancing at a spectacular venue!
SPONSORSHIP OPPORTUNITIES
SHINE with The Shepherd Centre at our Gala and become our event sponsor.   Benefits include:- 
Increase brand awareness/loyalty and reinforce a positive image of your brand
Position your organisation as a leader in the community
Enhance the prestige and position of your organisation within the business sector
Support hearing impaired children by raising funds for The Shepherd Centre's early intervention programs
 Exclusive principal supporting partner package: $20,000
Exclusivity: no other main sponsors, giving your business maximum level exposure
Sponsor name featured in the event name: 'Beyond Sound Gala Dinner Sponsored by XXX'
2 x Gold tables for 10 guests each (or, option for 8 people to be seated with guests of honor)
Opportunity for CEO, or representative, to speak on the night
Opportunity to display sponsor flags directly outside the town hall steps on 3rd June during the day / evening of event
Sponsor name announced in welcome and throughout evening
Distribution of brochures/items to all guests on the night
Large Sponsor logo to be displayed on screen of main stage during event
Large company logo on promotional items as 'Principal supporting partner': program, emails and website
Full page advertisement in event program
Media 'shout outs' in our social media
 Supporting Partner Package: $10,000
Gold Table for 10 guests each (or 8 people seated with VIP guests)
Acknowledgment by MC during the night
Sponsor logo on promotional items as 'Supporting Partner'
Logo to appear on event online page
Half page advertisement in event program
Logo to appear on scrolling slides on stage throughout the night
Opportunity to distribute promotional flyers/items in gift bags
TABLE PACKAGES
Gold Table: $5,000
Table for 10 guests
Sponsor logo on promotional items as 'proudly supported by gold sponsors' in event program and on website
Logo to appear on scrolling slides on stage throughout the night
Logo and corporation name on table
Opportunity to distribute promotional flyers in gift bags
Silver Table: $3,000 
Table for 10 guests
Listed in the supporters page of event program as 'proudly supported by silver supporters'
Logo and corporation name on table
Sponsor logo printed in event program
Celebration Table: $1,900 for 10 people
Table for 10 guests
Logo and corporation name on table
Individual tickets: $200
If you would like more information about becoming a sponsor or how you can help with Gifts in Kind, please phone (02) 9370 4453 or email: [email protected]
The Shepherd Centre SHINE Gala is generously sponsored by
Supporting Partners: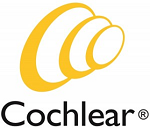 Event sponsors: 
Proudly supported by: