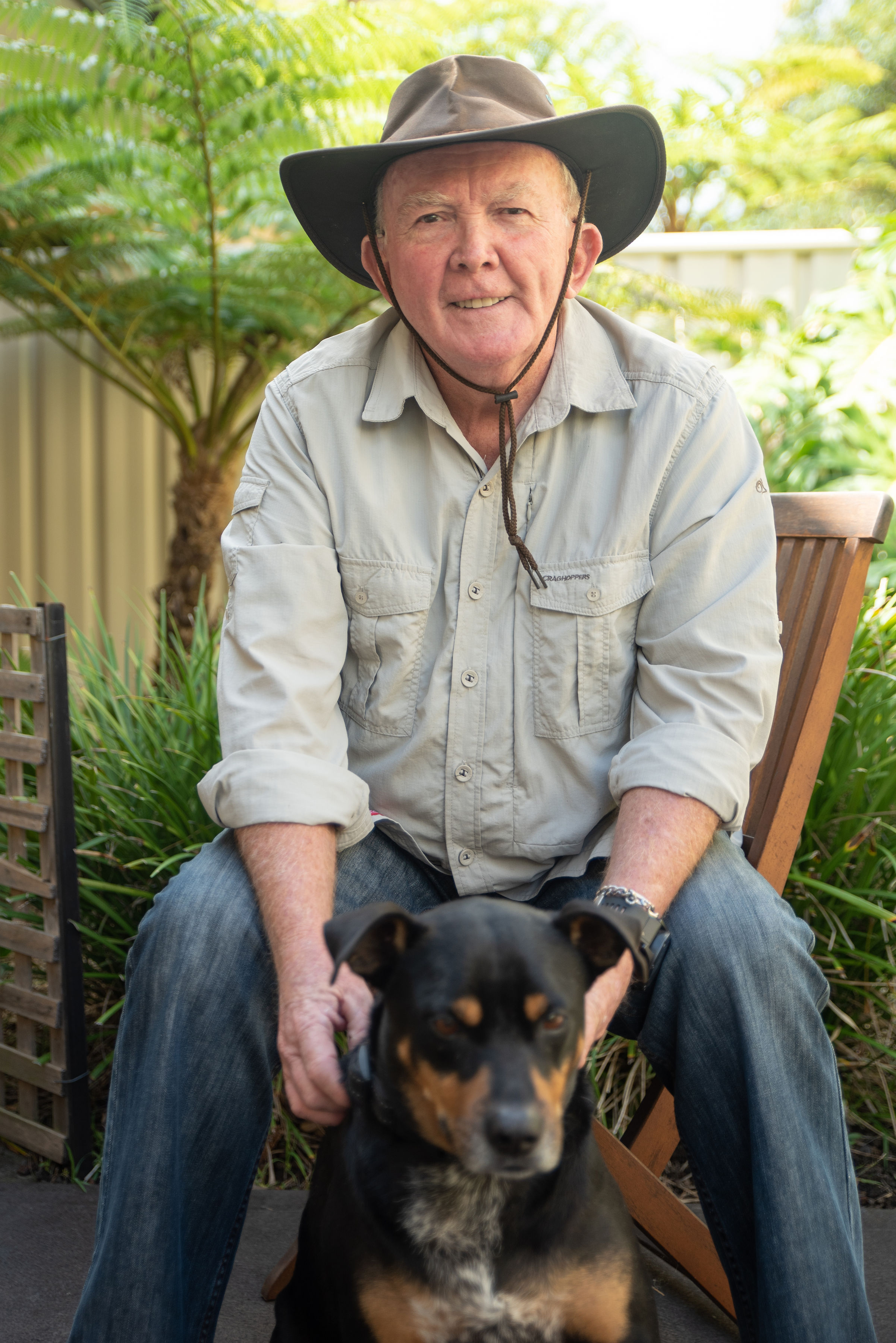 Bob Ross has been the Volunteer Caretaker at Wollongong Centre for the past nine years.
For almost a decade "Gardener Bob" maintained the property, transformed the centre's gardens, and delighted children and families as "the man in red" at the annual Christmas party.
'It was without a doubt the most enjoyable time of my retirement, especially interacting with the kids in the preschool and the extracurricular task every December!'
Born and bred in Wollongong, Bob joined the military after school, finding himself well-suited to the job and enjoying travelling overseas.
After discharge, adjusting back to civilian life was extremely difficult but Bob carved out a successful career in the taxi industry. It was cut short when his hearing began to disappear in his mid-50s.
Within four years he was profoundly deaf and forced into early retirement at 60 years old.
Single, living solo, and with no support to adapt to life with profound deafness, Bob said he was utterly alone.
'I spent four years in total isolation. It wasn't until 2009 that I received my first implant, the second was done the following year. Needless to say my life changed overnight. It was the most wonderful and awesome gift.'
Bob was elated to hear sound again and became heavily involved in advocacy duties in the Illawarra. While there was assistance from larger organisations such as Cochlear Ltd and Cicada, he found no local support to help adjust to life with bionic ears until he was asked by a local audiologist to help set up a group.
'I was totally on my own in Wollongong, forming the support group was my best move ever, and it's still going today.'
He wishes there was more awareness of what's involved once someone becomes profoundly deaf. 'Realistically, people only become aware once they have encountered deafness, that's why it's very important to have advocates that can assist those that need help in the early stages of adjusting.'
Bob became involved with The Shepherd Centre while he was pinning up an events list for Cochlear and Cicada at the Wollongong Centre. He started chatting with the senior therapist there and within the hour was appointed the goto man for the centre's maintenance and repairs.
'The place desperately needed my expertise and that was the start of my rebuilding the gardens, hedges and maintaining it all. I've always said the work was a labour of love.'
During his time as Caretaker, Bob saw first-hand The Shepherd Centre's early intervention work with children and their families.
He said his decision to leave a gift was a no brainer. 'For me, having experienced the isolation of being deaf and now seeing the journey of the families and children, it was only natural to make the bequest. It's just so worthwhile to help kids.'