Explore our Early Intervention Program.
Our world-leading Early Intervention Program offers a system of programs and services to encompass the needs of infants, toddlers and preschoolers.
Individual and group programs
Our holistic model includes individual and group programs to provide both you and your child the opportunity to learn in focused, individual sessions and from peers and others in social, group contexts.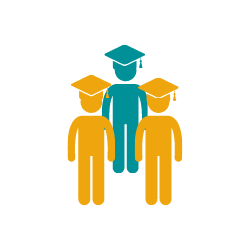 Concurrent parent education programs
Providing opportunities for parents and care-givers to learn by watching, observing and discussing strategies and techniques to develop their child's skills.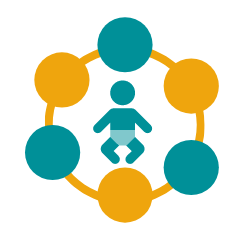 Supporting all areas of your child's development
Music, social, participation, inclusion, school readiness and early literacy skills, parenting programs and training courses for extended family members.
Our system of programs and services spans four stages, each with key outcomes

:
Stage 1

Understand your child's hearing loss
Know how to make listening changes in everyday routines
Create a strong network of support
Stage 2

Practise listening and speaking clearly
Talking like their peers
Learning through play and everyday experiences
Support your child's inclusion in their community
Transition to School

School-ready skills for kindergarten
Able to talk about their hearing device
Learn sounds and patterns for reading
School
Reading and writing skills on track
Use complex language structures and comprehension
Build confidence in social interactions
Managing their hearing devices at school
Program Overview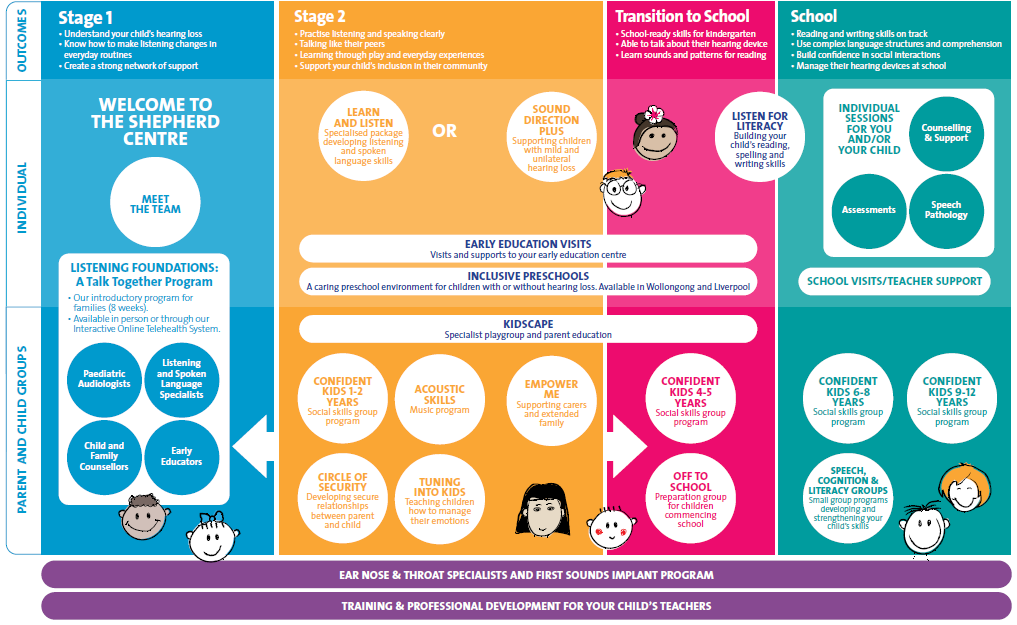 Stage 1

Individual Sessions
Welcome to The Shepherd Centre
Meet your team of specialists: we have one of the highest numbers of internationally accredited Listening and Spoken Language Specialists in Australia. The team will also help your child access the NDIS supports they need so they can reach their full potential.
Parent and Child Groups
Talk Together Listening Foundations

Providing you with essential skills and knowledge to confidently support your child, this is a group education program run by expert Child and Family Counsellors, Paediatric Audiologists, and Speech Pathologists.
Stage 2
Individual Sessions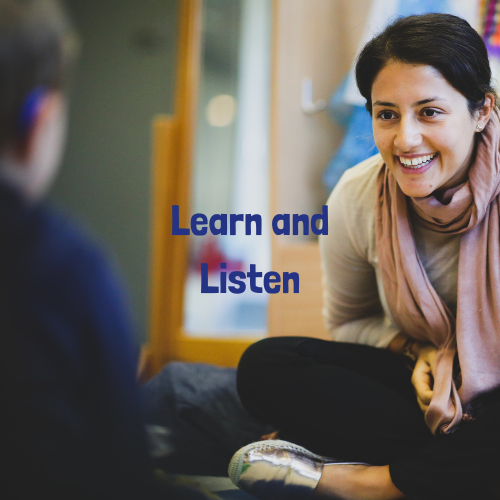 Learn and Listen
(Typically you will complete Learn and Listen or Sound Direction Plus)
Sessions include ongoing support from a team of experienced professionals in
paediatric hearing loss and a tailored mix of sessions to support your child.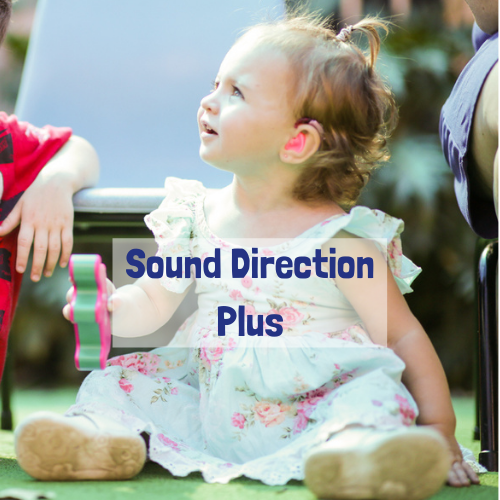 Sound Direction Plus
Our Sound Direction Plus program is NDIS funded and specifically tailored for children with unilateral and mild levels of hearing loss. Sessions include regular functional listening checks, appointments with all members of the transdisciplinary team and a uniquely tailored program to your child's needs.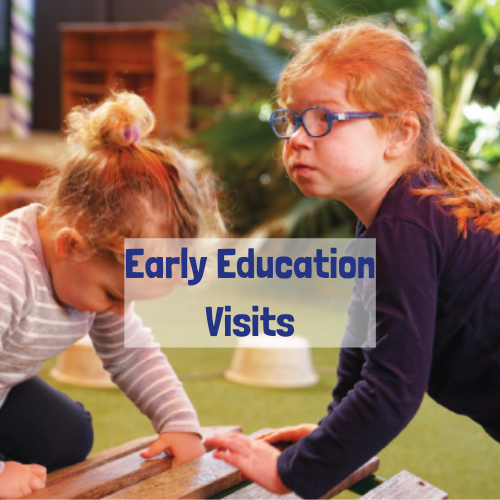 Early Education Visits
Natural Settings visits to the Early Education environment support your child in their everyday routine. During these visits, clinicians from The Shepherd Centre will work in collaboration with your child's Early Educators to implement individualised strategies to develop their skills.
First Sounds Implant Program

A joint initiative with the Sydney Children's Hospital Randwick to provide medical, audiological and family support and programs for children and their families who are considering an implantable hearing solution such as cochlear implants or bone conduction implant systems.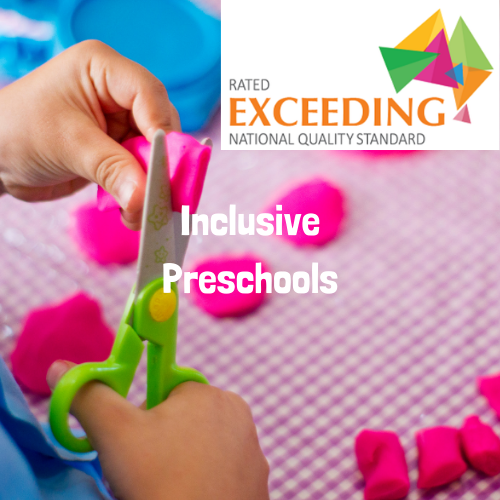 Inclusive preschools
Our Preschools offer small, language-rich environments to support children both with and without hearing loss in an integrated environment. Both our Preschools were rated as 'Exceeding the National Quality Standards (NQS) for early childhood education in all seven of the assessed Quality Areas.
Parent and Child Groups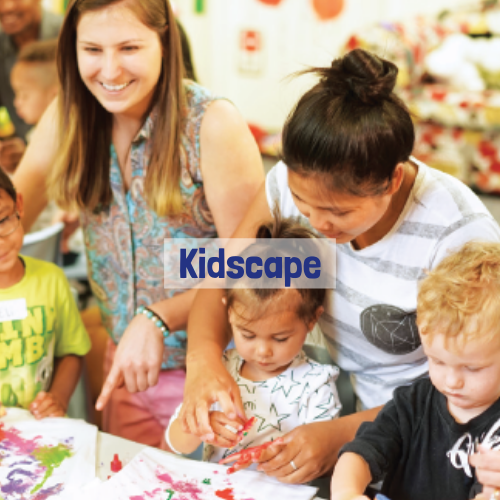 Kidscape
Expert-designed purposeful play sessions focused on listening, speaking, and social skills. Groups are supervised and facilitated by trained staff so children can play and learn together while parents attend tailored talks. Also includes parent and specialist-led learning sessions covering topics that empower and encourage.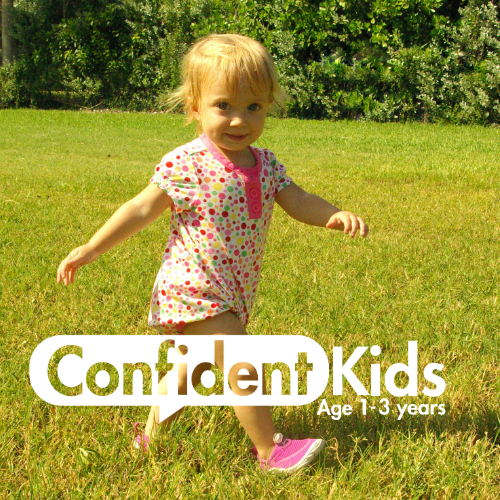 Confident Kids 1-2
Your child will develop essential skills in confidence, assertiveness, and communication. A world-first social skills program for this age group. You will also learn important skills to be able to best support your child's social ability in these early years.
Acoustic Skills
Learn to listen in different conditions (e.g. loud, quiet, varying pitch, background noise). Improve pitch perception and sound identification to grow listening, speaking, and language skills. Learn ways to use music at home for ongoing practice and play. This is one of our most popular programs.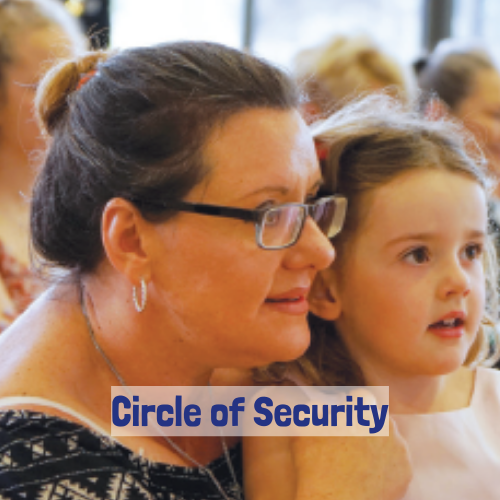 Circle of Security
Gain parenting skills that help your child feel safe and confident to explore the world. Support your child's ability to successfully manage emotions and build their self-esteem. Understand your child's emotional world.
Tuning into Kids
For parents and caregivers, this program will help children calm and settle. Enables your child to better understand and respond to social situations and teaches you fundamental skills in how to help develop your child's emotional intelligence.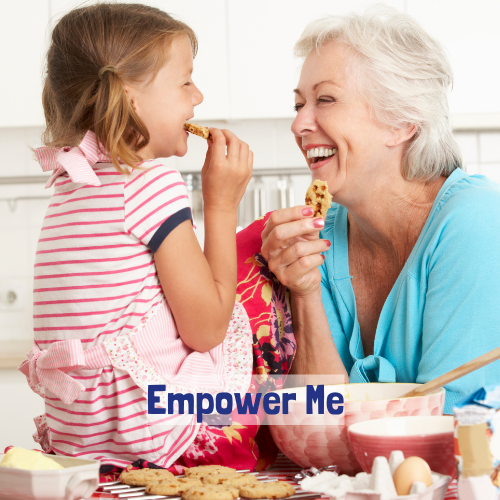 Empower me
This popular workshop develops the capacity and resilience of family members through education and knowledge of the specific needs of your child and supports and empowers parents and carers in their child's everyday learning potential. All parents can attend with extended family members.
Transition to School
Individual Sessions
Listen for Literacy
School-specific topics such as listening in noisy environments, developing early reading and classroom skills. Early literacy, speech and language assessments. Option to attend weekly Kidscape group at any of our centres with your child or just for the parent sessions.
Ready Steady Think!
Develop your child's working memory, flexible thinking and inhibition and self-control skills. These skills are known as basic executive function skills and underpin many higher order cognitive skills, such as planning, sequencing, staying on task, transitioning between tasks and staying on topic and are known to be at risk for children with hearing loss. This program focuses on improving children's learning states through play based games, movement and story telling to build internal motivation to listen and collaborate with peers.
Parent and Child Groups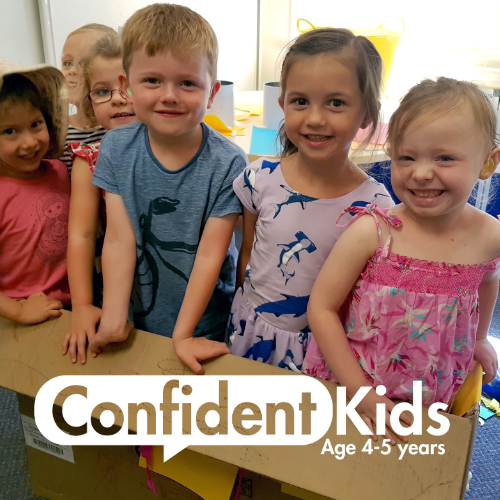 Confident Kids 4-5 Years
Your family will learn skills to help your child manage social situations and express and cope with their own emotions. Your child will learn to advocate for themselves and discover their own unique identity with a hearing loss.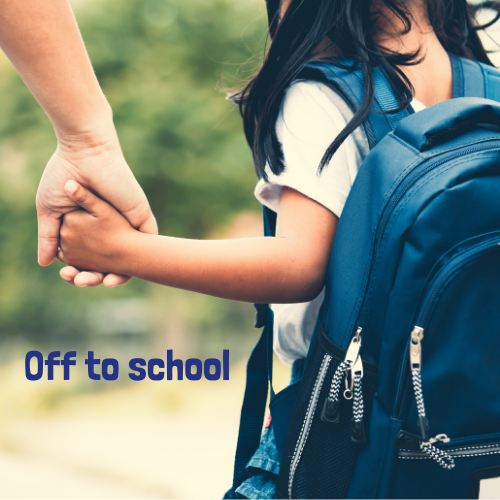 Off to School
Help your child develop essential pre-literacy and pre-numeracy concepts. Enable your child to listen in a busy classroom environment and teach your child to be able to talk about their hearing loss with their friends and communicate what they need in the school environment.
School
Individual Sessions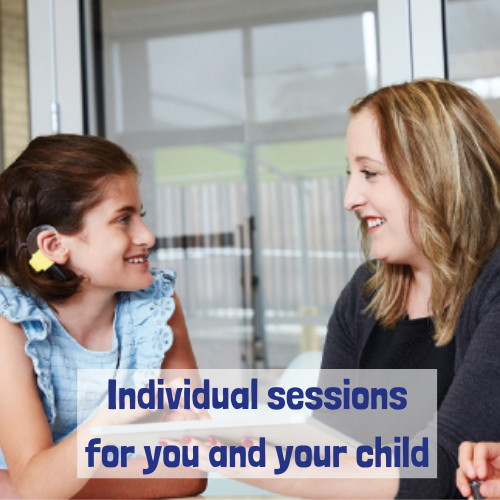 Individual sessions for you and your child
Sessions provided by a Speech Pathologist (Listening and Spoken Language Specialist) from The Shepherd Centre team customised to a child and family's individual needs. These can be focussed on the development of skills in listening, speech, language, pre/literacy or social skills. We also offer sessions with a Child and Family Counsellor.
School visits and teacher support
Natural Settings visits support individuals in their everyday routine environments. For school age students, this consists of visits to a student's school for therapeutic intervention and consultations with professionals working with the student within their educational setting.
Parent and Child Groups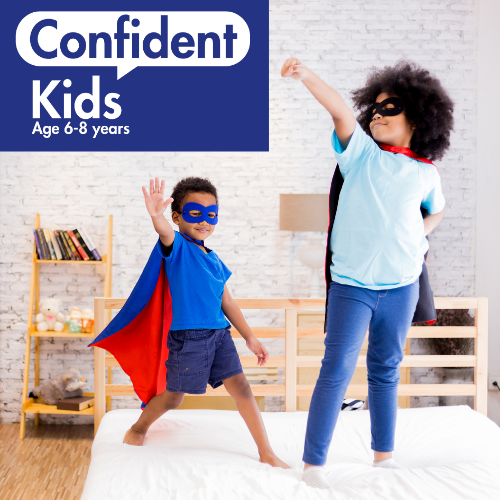 Confident Kids 6-8 Years

Classrooms are challenging learning environments for children with a hearing loss, and particular skills that require development are listening to others from a distance, in a group and in background noise, and building on and responding appropriately to the conversations of peers.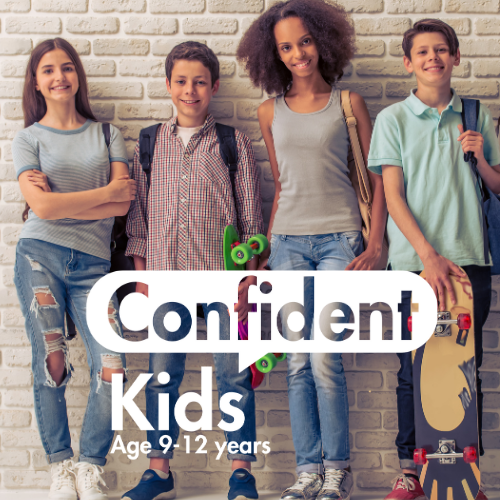 Confident kids 9-11 years
This small-group program is based on a growing evidence base that children with hearing loss are at significantly increased risk of social exclusion and emotional health concerns including anxiety and depression as they develop through their adolescent and teenage years. The program works with children to define their sense of self and individual identity.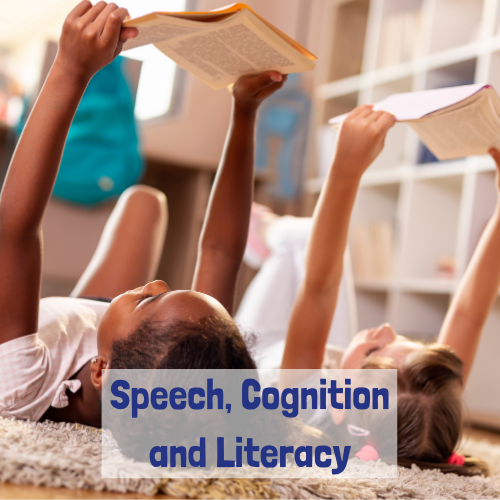 Speech, cognition and literacy groups
We run a variety of speech, cognition and literacy groups. Please enquire for more information.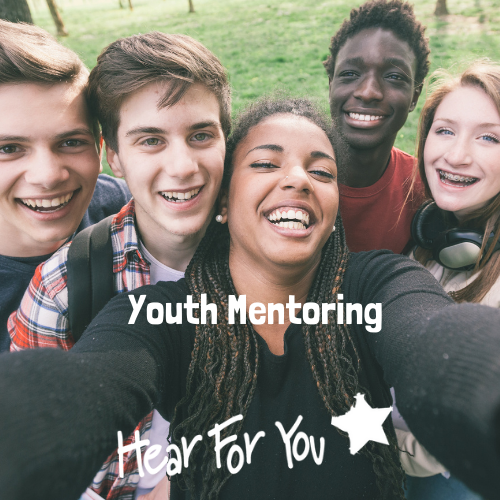 Youth mentoring for children and young people aged 12-18
Life's not easy when you're a teenager – and if you're deaf or hard of hearing, it can be even trickier. That's why we are delighted to partner with Hear For You to offer an accessible and evidence-based mentoring program for young people aged 12-18 who are deaf.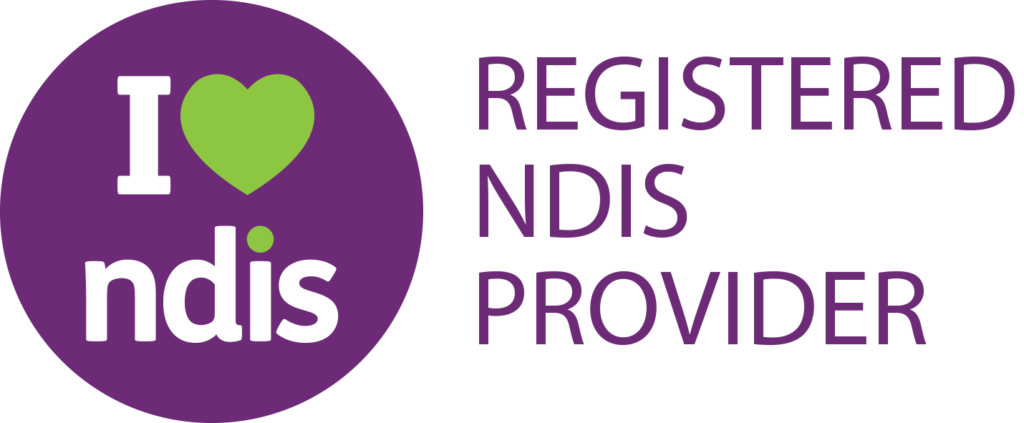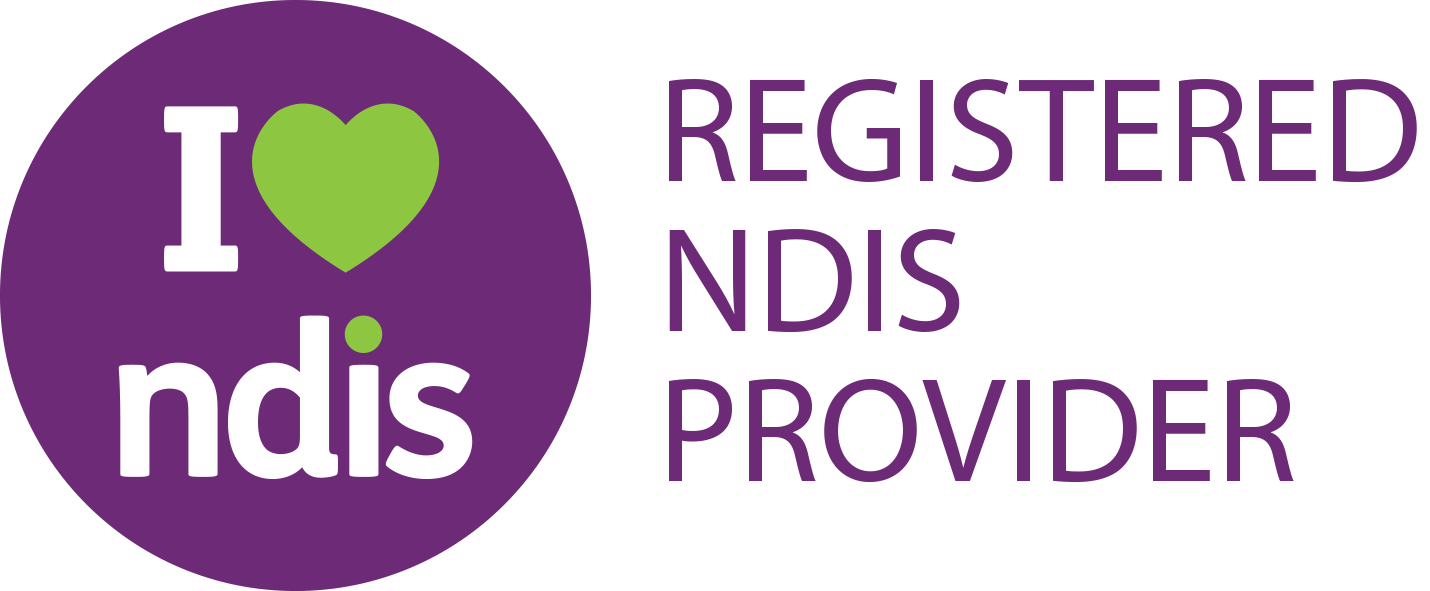 We're here to help your child access the NDIS supports they need so they can reach their full potential.
Choose the right provider for your family
Contact us today
Alternatively, please fill out the contact form and a member of our team will get back to you shortly.