An overview
Over the past 50 years, The Shepherd Centre has helped over 2000 children who are deaf or hearing impaired, helping them learn to listen and speak. Starting in 1970 with one centre and just five families, today The Shepherd Centre has 6 centres and supports more than 700 children across Australia face-to-face and via telehealth.
Over 90% of children who graduate from our world-leading program achieve the same level of spoken language as their hearing peers by the time they are ready for school. We rely greatly on the generosity of our supporters to deliver our services.
Leaving a gift in your Will is one of the most generous ways you can support children with hearing loss by giving them the ultimate gifts of sound and speech. A gift in the Will is a specific instruction to reserve part of your estate – such as possessions, shares or money – for a chosen beneficiary. You can specify an amount, a percentage, or the residue of your estate.
No matter how big or small, your gift will ensure that The Shepherd Centre can continue to exist and expand, and future generations of children will continue to receive life-changing Early Intervention programs and services so they can reach their full potential in life.
If you have already decided to leave a gift to support children with hearing loss and you are planning to see your legal advisor or solicitor in the near future, you may like to provide the following suggested wording:
---
Suggested wording
I give to The Shepherd Centre (Australian Business Number 61 000 699 927), for its general charitable purposes % of my estate
OR the rest and residue of my estate
OR the sum of $
OR [specify item, e.g. shares, work of art]
and I declare that the receipt of the authorised representative of The Shepherd Centre shall be sufficient discharge for my bequest.
---
For solicitors, executors and trustees
If you are a solicitor, executor or trustee, please click here for detailed information to assist your clients in including The Shepherd Centre in their Will.
---
---
---
Hearing Heroes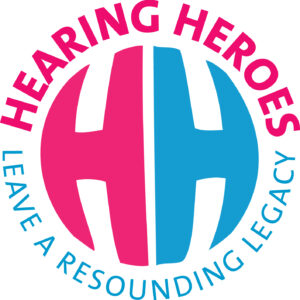 When you choose to leave a gift in your Will to The Shepherd Centre, you are joining a very special group of like-minded supporters. The Hearing Heroes Community was established to honour and acknowledge the generosity of people who have remembered The Shepherd Centre in their Will. For more information, click here.
---
Because of The Shepherd Centre
To learn more about how your gift could make a difference to the lives of children with hearing loss, watch this video.
---
More information
For more information, visit our FAQs page or download a copy of our free Gifts in Wills booklet. To request a paper copy, please complete our contact form.
---
Contact Us
---
RMB Lawyers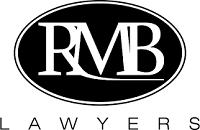 We have a special friendship with RMB Lawyers, a trusted and award-winning firm with a 130-year history. They offer a free Will service to families and supporters of The Shepherd Centre.
To find out more or to book an appointment, please contact 1800 681 211 or email [email protected]
https://www.rmblawyers.com.au/
---